Search Faces of Famous People Online Using Iface Search
Many times while making a documentary or report, you need a picture of famous persons. Google search is an easiest way to find images but sometimes it doesn't give you the satisfactorily result. Most of the images are either group photograph or image having full body part (not face only).
Iface Search is a nice website with easy to use interface. It is powered by Google and Bing search engine. Open the website and type the name of a person in the given search box and hit the "Let's search" button. The site fetches images from the search engines.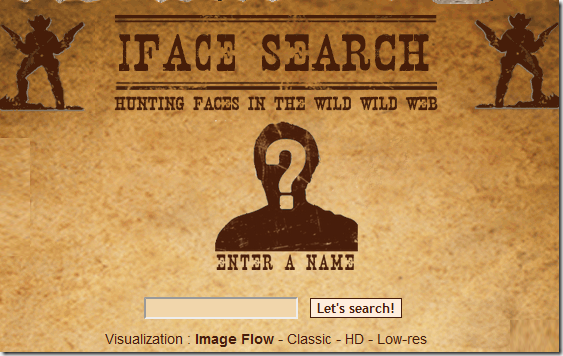 There are four kinds of layouts available: image flow, classic, polaroid HD and polaroid low resolution. The algorithm of the search is so nice that it gives only faces in the result. Also it pulls only photos of a face of searched personality from the web. Great, isn't it.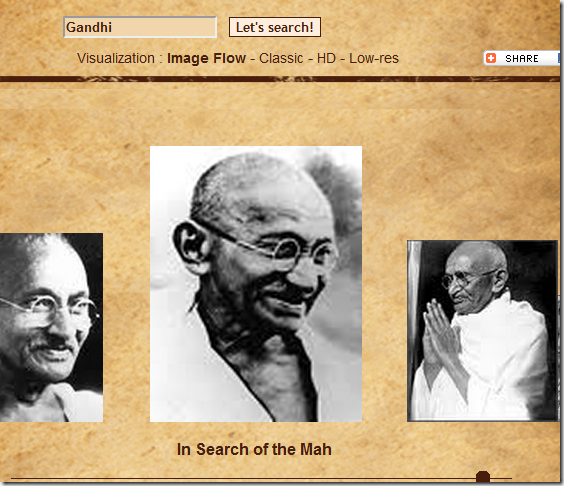 Polaroid is a nice feature that display the images in a collage. When you click on it, it will immediately show you the result as a polaroid photo. You can slide the photos with the help of arrows.
I tried searching my own image and it displayed all the Google and Bing search indexed images. This service is free to use and no sign up is required. Also with its neat interface and amazing search algorithm, it is worth a try.
Check out Iface Search to search for faces of famous people online.