Search For Voice-Based Songs with Hound
Hound is a music app that searches for songs. You can look for songs using the voice-based search feature.  This means that the application will conduct the search if you simply say the song name or the artist name out loud. The app recognizes the song or artist you said out loud and provides the search results. Additionally, for those times when voice-based search does not provide results, the app gives you the flexibility of typing in the name of the song or artist.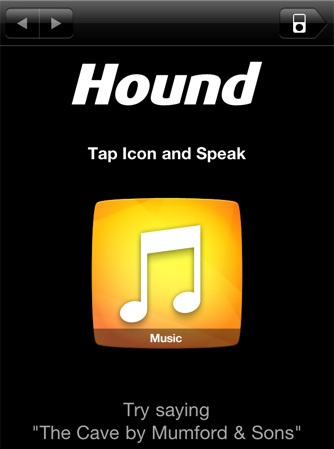 After the results are generated, you can do multiple things with your search. You can choose to play the song or just play a preview, you can download the song, get more information on the song and the artist, or you can watch the video of the song on YouTube. Additionally, you can chose to share the song with your friends via Facebook, Twitter, email or text.
Developed by the developers that created SoundHound, Hound Version 1.0 was released on May 26, 2011. It has invoked a lot of interest from users. This application is free and is available in iTunes for download. The app is compatible with iPhones, iPod touch, and iPad. However, the device must run iOS 3 or later versions.