Share Your Apps Using ShareMyApps
Share My Apps – one of the best Android App that offer you, to make a list of favorite apps and you can send it anyone. This app also help you to make a great collection of best apps with an Android OS smartphone. This app is freely available on android market and you can easily download it. In previous post we have already listed best 15 android applications and that clearly shows that in no time we can share it by using Share My Apps
There is also a paid version available in Android market place and the only difference with paid version is that, it is an ad free version.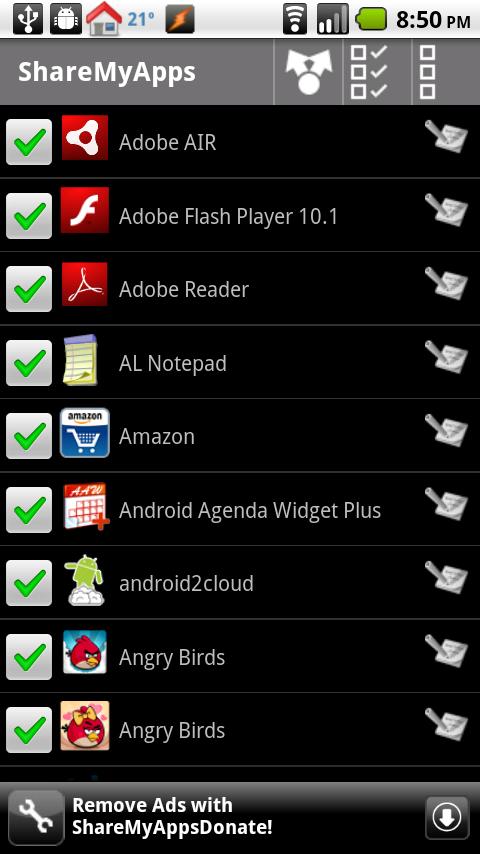 You can share all your apps by sending e-mail, by copying to clipboard, creating QR Code (this requires Barcode Reader) and share it with other applications by texting (SMS, on Facebook, via Google Reader, etc.)
Features
Check Out My Apps subject for emails added
HTML Emails from Gmail App added
Third-party app sites removed.