Social Web 2.0 icons for Christmas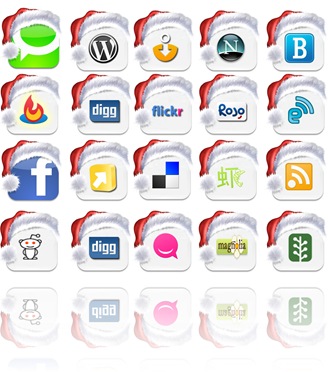 In the series of celebrating Christmas here are some Social Networking icons.So feel free to update your old wordpress icon with new christmas cap icons.Their are near about 20 sets of images including Flickr , Blogline , Rojo , Facebook , Feedburner , Digg , Netscape ,Newsgator , Engadget , Zhuaxia etc.
You can easily download all of these icons in just a single click .
Note: In case you want to designs further over these icons then you may also ask for the source PSD files via comments below.
I made these icons after recreating various logo and images.You may also download the different sets of icons from iconarchive. Iconarchive is the collections of very vast variety of icons and is one of my source for different icons sets.
[download#5#image]