Songbird – iTunes flavored open music player
At a first glance you will thought of an iTunes but its quite better when you observed the tag of "open source" on it.Songbird is an open-source customizable music player that's comes with lots of innovative features and services.If you ask me any questions then i would like to counter back with a one liner question that "Have you saw any media players comes with the open options of add-ons?"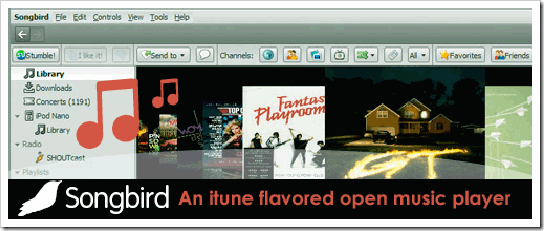 Have a look over all Add-ons of the Songbird.You will feels like the freedom of firefox and linux while using this player.As it is a cross platform application so it runs on Windows, Linux and Mac.Their is the huge lists of features like you can easily add media to Songbird by importing from your file system or iTunes,Create dynamic playlists that automatically update based on criteria you set,Browse, organize, sort and search your media,Songbird includes an integrated web browser with features like bookmarking, tabbed browsing.Their are other options of media playback,gapless playback,custom ui and many developing features to support large amount of devoices like Apple iPhones, iPod Touch and Microsoft Zune devices.CD ripping and video player mode are some future launch features that this payer includes.

Songbird says that
We're working on creating a non-proprietary, cross platform, extensible tool that will help enable new ways to playback, manage, and discover music. There are lots of ways to contribute your time to the project. We'd love your help!
Screenshots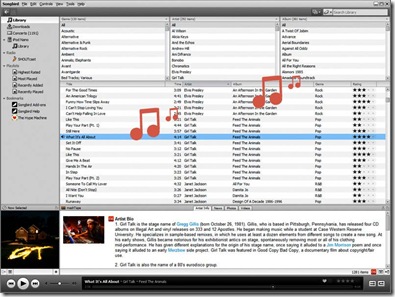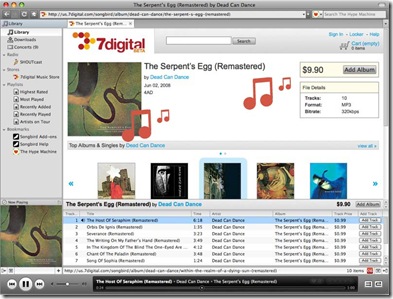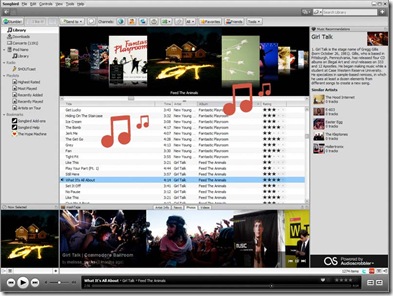 Great place you have here. I'll be coming back often :)
Hi, was wondering if you are aware of the Delhi NCR IndiBlogger Meet 2009 scheduled for the 4th of April. Would be great if you can make it and blog about the event too.
Please send in your ideas for the agenda in the comments section.
RSVP - http://www.indiblogger.in/bloggermeet.php?id=33
Cheers,
Anwin
IndiBlogger.in