Speeding up your system with free Advanced SystemCare
If you are fed up of slowdown and  freezing of your system then you have to look over the tools that can boost your system performance.The most common problem in windows is poor system crash and severe security threats of malware and viruses.In case you are looking for common cure then  Advanced SystemCare is a Free tool for curing most of the problems related with your computer.It a common tool for enhancing the performance in just few simple clicks.The program helps in protecting, repairing, and modify your computer to achieve maximum efficiency.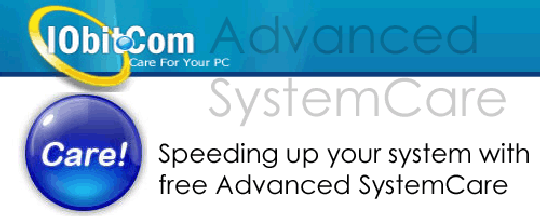 Some of the important features are:
Removing Spyware and Adware.
Temporary Files Cleanup.
One click mechanism for Speeding up System.
Preventing Security Threats.
Privacy Protection.
Fixing Registry Errors.
Startup Cleanup.
Repairing Windows.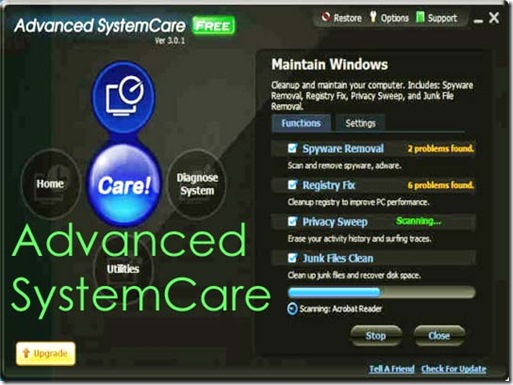 Reviews on Cnet:
Advanced SystemCare Free (formerly Advanced WindowsCare Personal) has a one-click approach to helping protect, repair, clean, and optimize your PC. With over 20,000,000 downloads since 2006, this fantastic, award-winning.
Advanced SystemCare Free provides a convenient way for non-technical users to perform routine maintenance and apply system optimization tweaks without the need to become a computer geek