SpeedTile Introducing Free Visual Bookmarking Service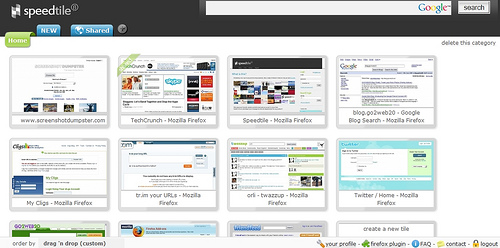 SpeedTile a slick free bookmarking service which brings Google Chrome types front page in your browser. Speedtile it's showing the bookmarks visually and automatically doing works – when you're visiting any website or intentionally bookmarking websites. When you're logged in any websites — it will take the pages shots and page title too and for faster bookmarking you may try firefox plugins. When you're visiting us, just right click on to honeytechblog.com and click on "bookmark with speedtile".
It's better when you're get registered and several options will open for you such as, alphabetical, creation date, recently visited and most popular, most clicked order's information and as well you can do bookmarks by drag & dropping ways. Also from settings, you can edit profiles, enable a public link where your friends can see what's you're visiting or what's you're bookmarking.