Sprint Debut EVO 3D and EVO View 4G on June 24
Sprint officially announced the next EVO series, with information on the date of release and the pricing. HTC EVO 3D and HTC EVO view 4G is scheduled to be available starting June 24, 2011 for $199.99 and $399.99 respectively. Sprint also provided details on the kind of plans users require to use the devices effectively.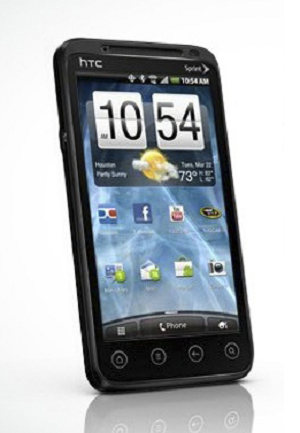 The HTC EVO 3D promises to take change the mobile multimedia experience dramatically, by helping you capture and view 3D multimedia and letting you share it at 4G speeds.
Some of the interesting features of the EVO 3D are as follows:
Android 2.3 operating system (Gingerbread)
4.3-inch, qHD 3D display
1.2GHz Qualcomm® Snapdragon® dual-core processor
Dual 5-megapixel camera used to capture high-quality conventional and stunning 3D images and videos
3D Compatibility: 3D Capture and playback for photos and videos; display downloaded content formatted in 3D; stream 3D content wirelessly to 3D TV
The EVO View 4G promises to provide 'an unparalleled tablet experience' with entertainment with HD-like quality and rich browsing experience on Flash-enabled sites. Some of the interesting features of the tablet are as follows:
7-inch touchscreen
1.5GHz Snapdragon processor
HTC Sense (Latest version)
Android 2.3 operating system (Gingerbread) and will be updated to Android 3.0 (Honeycomb) when it is available for a 7-inch tablet.
e-reader, media player and portable computing device