StackPad – Your iPad Wallpaper Designer
Picking a wall paper for the iPad is not easy. The biggest indicator for this is that most users retain the wallpaper that the iPad was shipped with. Picking one particular picture can be difficult especially when you are spoilt with choices. So, if you would alternately rather create a collage of images, StackPad can be one of your best options.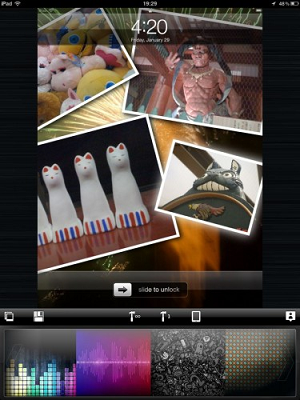 StackPad has just made making collage simple, easy and quick. And this application is available for download at the App Store at a price of $1.19.
To create a collage using StackPad, complete the following:
Drop the images that you want to make a collage off, from your photo gallery, onto the screen.
You can then rotate and resize the images based on your preference.
Set the background design and save the collage.
Note: There are 23 background designs available.
You can then set the collage as the wallpaper for your lock screen or home screen.
Additionally, if you don't want to use the existing background designs, you can use one of your own photos. To use one of your own photos, complete the following:
Pick a photo that you want to use as the background.
Scale it to cover the entire screen.
Click Send to back.
This automatically becomes your background image.