Starbucks Collaboration With Square Inc to make the Mobile Payment Easy
Now you can make your payment without any hard cash, with the help of your mobile phone itself. The facility is being activated for the customers of US, at the outlets of Starbucks (SUBX). The service of the Mobile Wallet Payment Application has made this type of service possible. The application is being widely used by the users of the iPhone and the Android devices. In order to make use of the technology, the customers need to link the account of their credit card with that of the Mobile Wallet Payment Application and then surf through the various stores and restaurants.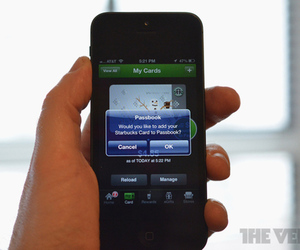 This service of monetary transaction while buying items from the stores has been a joint venture of Starbucks (SUBX) along with Square Inc. The application is based on the dongle and requires handset compatible to Near Field Technology or NFC. The company is even planning to launch Isis-ready handsets into the market.
With this application in the market, it is being reported that several other applications of such nature will surely be on its way, which might virtually wipe out the physical monetary transaction. Presently, the Mobile Wallet Payment Application is charging a very small amount of fee of 2.75 percent per transaction.
On the other hand, Google had also made some notable changes in the Google Wallet mobile payment application, and is not charging any fee for the service that it is providing. Yet, Google offers this facility on selected handsets only. Google is planning to rope in sponsored advertisers to make up for the charges that are required to run such a service.