Tata Sky Plus HD – Full Review and Specifications
In this post we are going to review Tata Sky Plus HD and its new features like pause and rewind a Live Tv. Before using Tata Sky Plus my biggest turn offs while watching television on larger screens are the picture quality, stretched and blurred pixels.
How does Tata Sky Plus work?
Tata Sky plus works on various Transmitters (Tx) and Receptors (Rx). Here is the detailed video:

Installations
Initially i have the old tata sky and i tried to install the new set-top box of tata sky plus hd on the older wiring and antenna but it needs two wiring to work effectively. I didn't know that one set-top box can be activated on more than one subscriber ids but my new set-top box of tata sky plus HD can play older subscriber card (one with old set-top box) as well as newer subscriber card(one with new set-top box). Once engineer from tata sky visited my home and now they are confused about the whole setup and illusions of various subscriber cards(digicards) 🙂
Update: You can also look into our recent post on running 2 Digicards (Subscriber Card) on Single Tata Sky Plus HD (Set-top Box)
2 Subscriber ID Card (digicards) are working fine on single set-top box [Exception]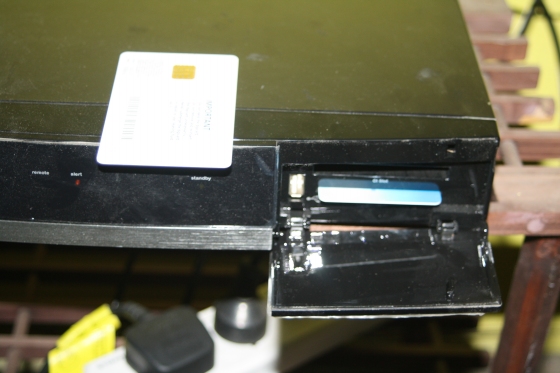 Features of Tata Sky Plus
1. You can Pause and Rewind a Live Tv.
2. You can Record your favourite programme/ movie in high definition (HD).
3. You can watch one programme while you record another
4. You can automatically set your favourite daily program for recording.
5. The hard disk capacity of Tata Sky Plus is 500 GB i.e you can record up to 625 hours of live TV with Tata Sky+ HD
6. You can regulate what your children watch with the parental control feature
Some snapshots of the channels and options available in the Tata Sky Plus HD:
HD channels options in Tata Sky Plus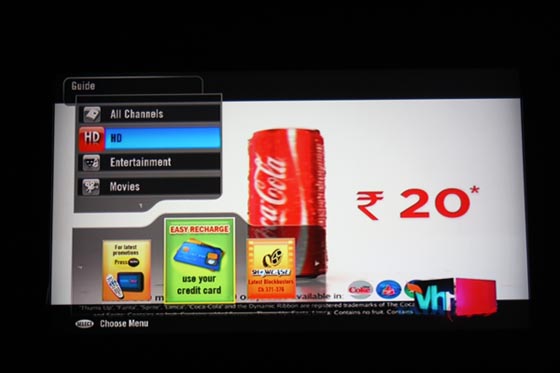 Available HD Channels in Tata Sky Plus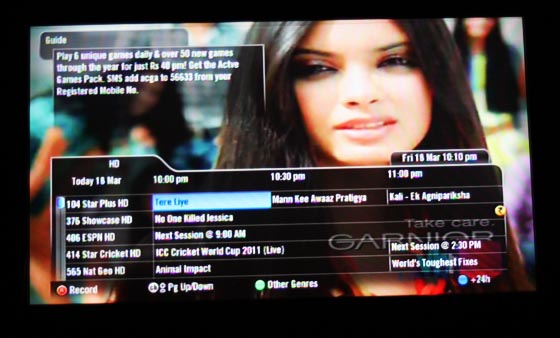 Star Plus HD in Tata Sky Plus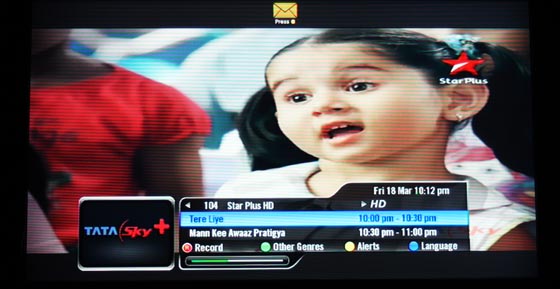 Star Cricket HD in Tata Sky Plus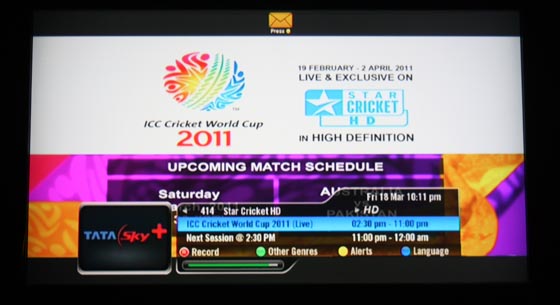 Nat Geo HD in Tata Sky Plus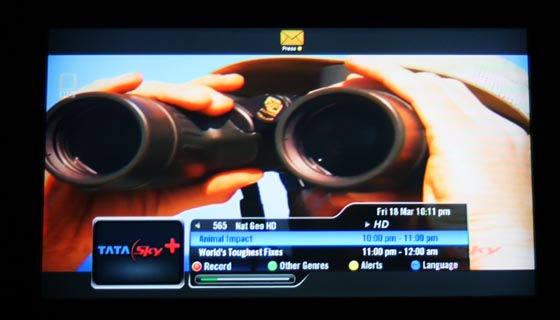 Discovery HD in Tata Sky Plus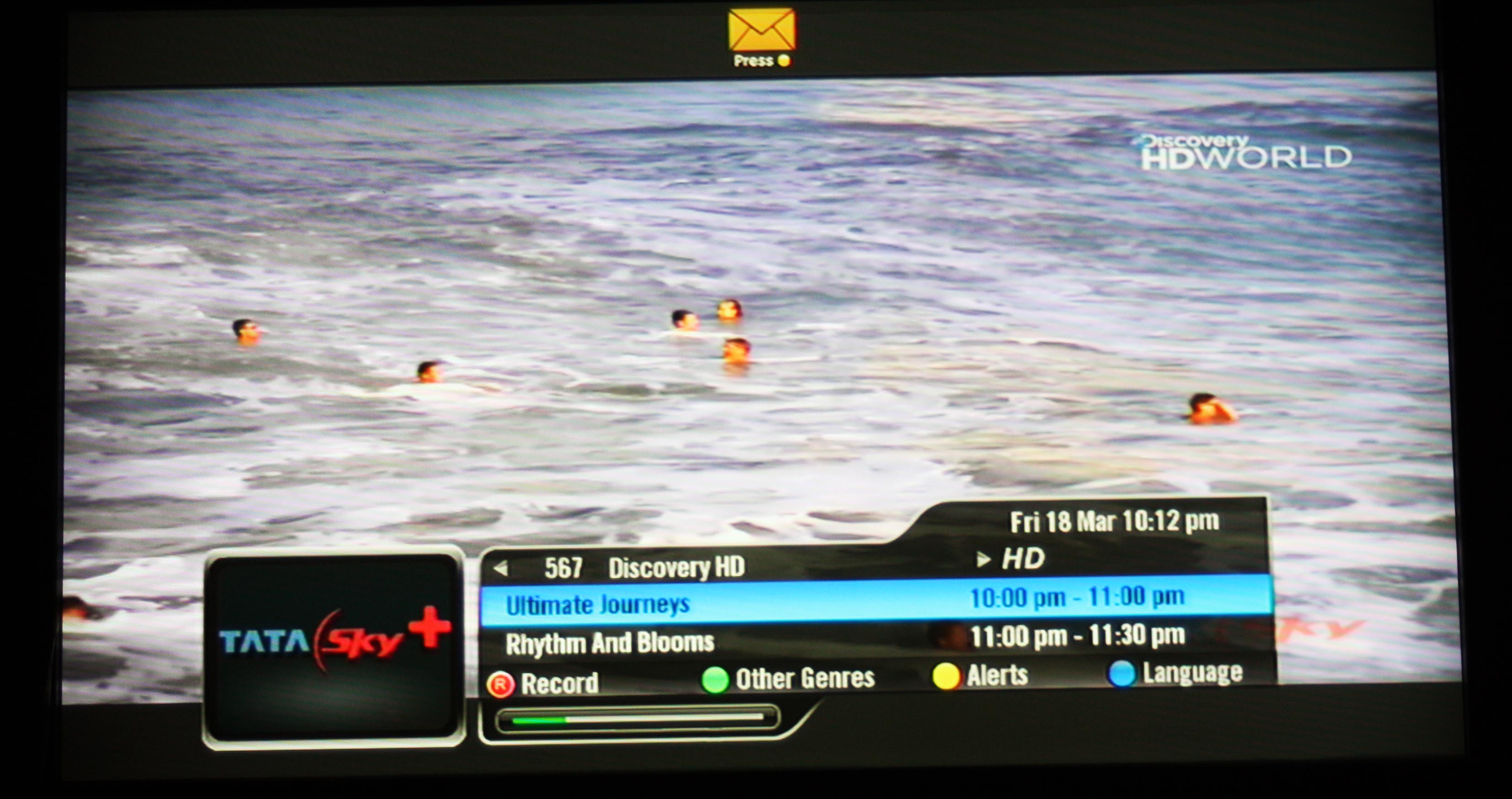 Tata Sky Plus under Recording – Set-Top Box view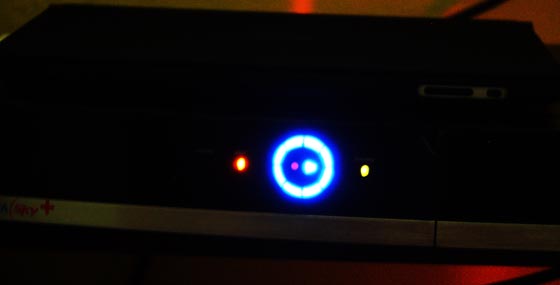 Recorded, Booked and Series options in Tata Sky Plus
Video showing pause and rewind feature of Tata Sky Plus HD
Keys Helps
1. Key to set a programme for recording (R button)
2. Key to change the audio language (blue button)
3. Key to browse through programmes in another genre (green button)
4. Key to check alerts and account information (yellow button)
Conclusion
It is worthy to spend few extra bucks on Tata Sky Plus HD in case you want to have perfection in your television viewing experience. In few simple words i like picture quality, sound quality, extended features and an extra dope of technology in the forms of HDMI and usb ports for connection. For more information you can download the user guide of Tata Sky Plus HD and read another review by Gaurav Gupta.