T-Mobile Officially Announces myTouch 4G Slide
T-Mobile, in an official press release announced the release of the latest 4G smartphone called myTouch 4G Slide. T-Mobile has a wide range of myTouch products and has been popularized for high-speed 4G network and is available in over 190 markets, and is opted for by 200 million people nationwide.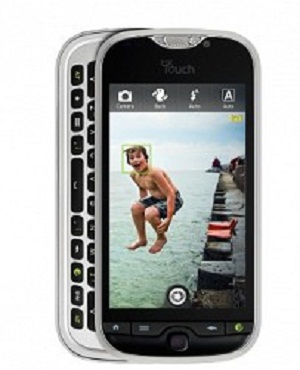 The myTouch 4G that is scheduled to be released in July 2011 claims to have an array of features including an 8 megapixel camera with dual LED flash that is an advanced camera with zero shutter lag, and backside illuminated sensor. Additionally, there are additional premium digital camera features that offer users the option to replace their digital point-and-shoot cameras, with this latest version.
The camera's features include improved low-light performance, Zero shutter lag, SweepShot™ that helps you capture panoramic pictures, ClearShot™ HDR to help capture great pictures of high-contrast lighting, and BurstShot™ to capture multiple photos at the same time.
Some of the interesting features of the smartphone include:
3.7-inch WVGA super LCD touch-screen display, with Swype®
A slide-out full-QWERTY keyboard
Android™ 2.3 (Gingerbread)
HTC Sense 3.0,
4G network
1.2GHz dual-core Qualcomm® Snapdragon™ processor
Video Chat powered by Qik™
Group Text™ by Bobsled™
Genius Button™
Preloaded entertainment applications including: T-Mobile® TV,  Netflix®, YouTube®
T-Mobile KidZone
Via – [T-Mobile]