Top 10 Free iPhone Games You Can Download For Fun
Although people usually buy iPhone because it has great interface, design, apps and many interesting features. But increasingly people are switching over iPhone as it has amazing gaming feature too. Some users especially the new ones get their hand on buying these games, but are unaware that free games are equally exciting. On the other hand, there thousands of games available in Apple app store and picking the quality stuff over quantity could be really frustrating. With that in mind, we at honeytechblog tried to pull out few fun, innovative and fascinating free games that has something interesting for everyone. Here are the Top 10 iPhone games you can download for fun and hopefully you will be able to pick a genre you like so that you can have fun over your spare time!
1. TapDefense
TapDefense is a fun and addictive game in which you try to stave off hellish hordes from reaching the Gates of Heaven. Defend the Gates of Heaven from the enemies of Hell with an incredibly fun mobile TOWER DEFENSE game on your iPhone or iPod Touch. It is a new tower defense strategy game that you can take you with you all day long. Play for hours or salvage snippets of time on the go. This is an excellent game available for the iPhone and iTouch, and it's a must for fans of real-time strategy games.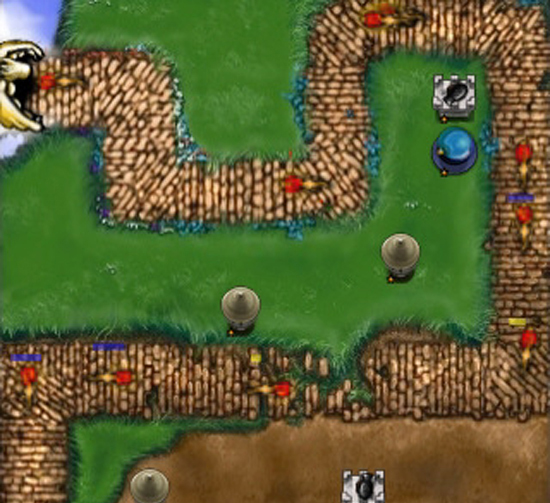 2.Armado Lite
Armado Lite is a fully animated adventure game designed for all ages. Guide Armado as he rolls, jumps, and crashes his way through this action packed journey. Armado is a young armadillo who becomes an unsuspecting hero in an adventure that takes him from sunny woodlands and snowy peaks, to fiery volcanic mountains. As he navigates this treacherous terrain hell need to be quick on his feet and fast on the roll. No adventure is complete without a host of obstacles and enemies, and hell have plenty of those along the way.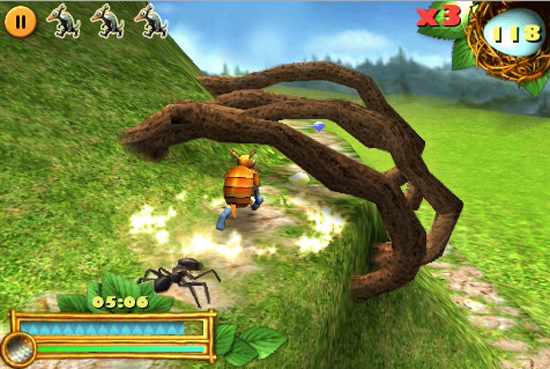 3. Eliminate Pro
Eliminate Pro is one of the best free game available. Get engage in multiplayer first-person combat against real players from around the world. Your goal is simple: put the most advanced weapons systems to the ultimate test against real player combatants. Earn credits based on your performance, buy upgrades and better gear and compete to be the warrior in the ELIMINATE weapons research program. Playable over 3G or Wi-Fi, ELIMINATE invites you to join ranked competitions against other players in a variety of high fidelity arenas through the Plus+ Network. Send challenges to your friends using Push Notification and they can join your game with a press of a button — whether they're currently in the game or not.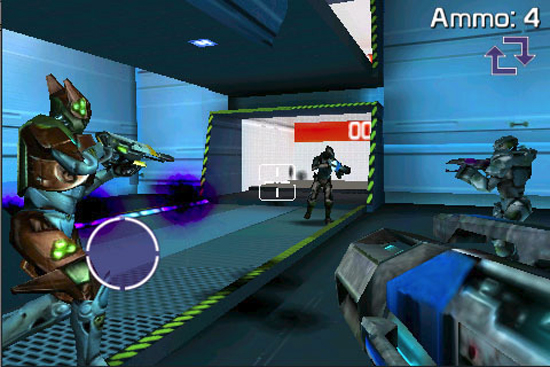 4. MazeFinger
MazeFinger is a thrilling game in which you have to penetrate a seemingly endless collection of challenging mazes and race to the exit before your energy runs out! MazeFinger showcases the visual power of your iPhone & iPod touch with incredible special effects that blanket the screen with explosive energy. The game comes with stannic visual effects abd sound. It has 200 levels filled with 1000 unique mazes, not just that you can also test your skills by unlocking new achievements.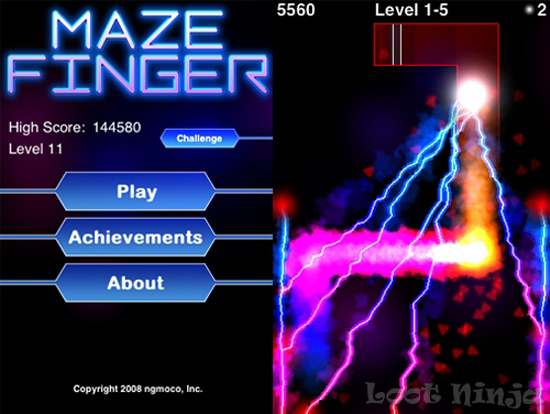 5. Rolando Lite
You will have a treat playing Rolando Lite as it has bright colors and will make the best use of your iPhone/ iPod Touch. Rolandoland has been invaded and the Rolandos need your help. Play through eight introductory levels of this popular platformer for iPhone and iPod Touch. Use innovative tilt, tap and Multi-Touch controls to solve physics puzzles, toy with interactive environments, and evade pesky enemies as you lead the Rolandos to victory. The solid gameplay and outstanding soundtrack, and dialogue make this one of the most excellent games for your device and gives you chance to show off.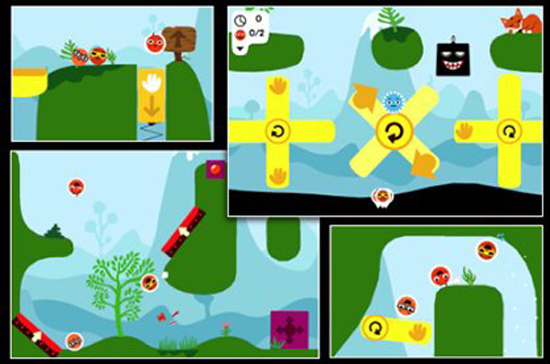 6. JellyCar
JellyCar is a driving/platforming game for both Windows and Xbox360. The game is about driving a squishy car through squishy worlds, trying to reach the exit. The game features soft body physics for all of the objects in the world. Also your car can transform for a limited time to aid progression through the level. Although it sounds like a kid game, there is no harm in returning back to childhood sometime. The backgrounds, doodle-like graphics, and cute sound effects add charm to JellyCar and will make you feel like a kid again.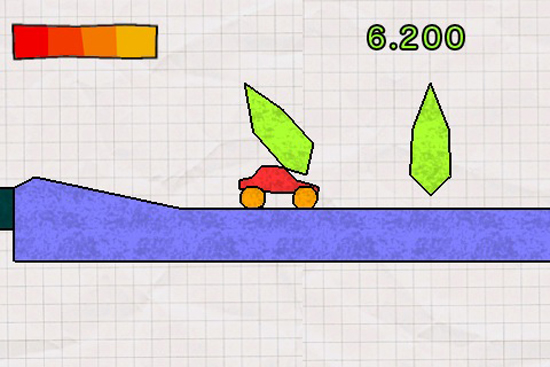 7. Knights Onrush
Knights Onrush also known as Onrush charges you with defending a castle from an army of angry medieval men. In Knights Onrush knights usually come before dawn and attack your home castle. They break through defense and attack every single man, pillaging, destroying everything. Flick them into the air, crash them into ground, blow them up, freeze them, boil them, and sacrifice them, anything. It features endless siege mode, only three enemy types, no high scores, and automatic save and load.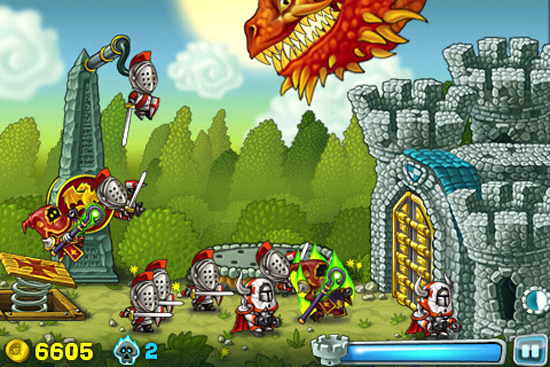 8. Tap Tap Revenge
Tap Tap Revenge is a music game that puts your rhythmic skills to the test. Tap through the beats or shake left and right as the arrows fall. Download exclusive tracks or take on your friends in Tap Tap's unique two-player mode. This latest version includes more than 30 songs. The game features both single-player and multiplayer modes, whereas both modes are only accessible via the same physical device. While the game initially features one set of playable songs, more songs can be downloaded from within the game. The game features four difficulty levels, and most songs are available for specifically one difficulty level.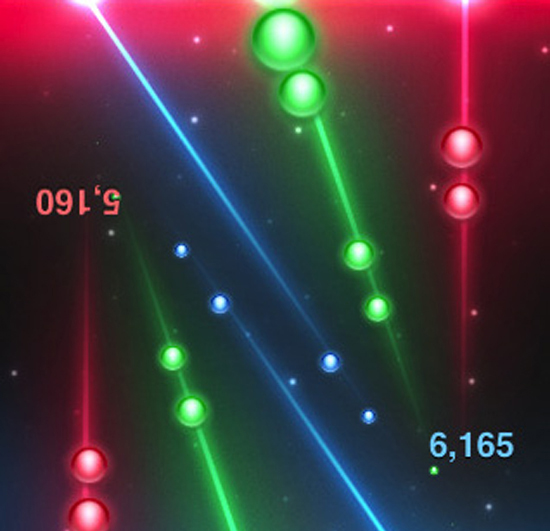 9. iSplume
iSplume, the colorful puzzle game from Flashbang Studios. For those of you unfamiliar with the zoological sciences, a splume is a strange creature with a wide emotional spectrum. Gleefully social at best, and violently self destructive at worst, splumes prefer others of the same color. Match enough splumes to pass each level. Where traditional bubble popping games constrict you to boring hex grids, iSplume lets you connect objects however you please, and even alter gravity by rotating your device. When you think you can't make that shot, change the physical laws of the Splume's world to make new solutions become apparent!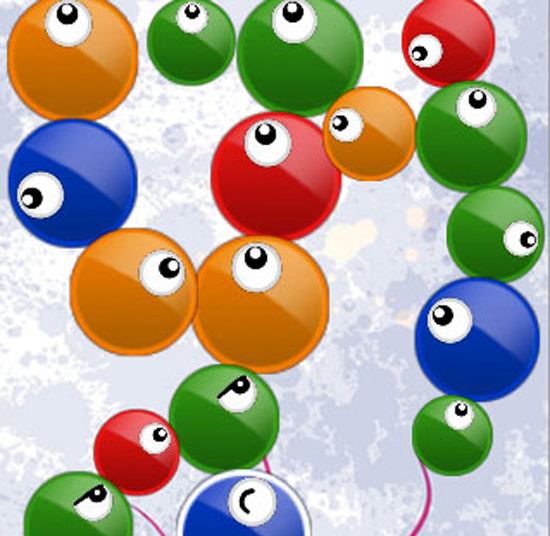 10. Real Racing GTI
You might come across many car racing games on the app store, but Real Racing GTI free games is on the top of the list, which has excellent animation and superb smooth frame rate. Real Racing GTI offers three game modes: Quick Race, Time Trial (which lets you post race replays on YouTube!), and career-oriented GTI Cup Championship. (The full game offers more cars, tracks, game modes, etc., including local multiplayer.) More probably if you want to try our Real Racing then get your hands on with Real Racing GTI first.
Dear editor, do I really need to stop at Top 10? 😉
Note: You will need an iTunes account to download the above games from the Apple app store.
That's our top 10, but did we miss any of your favorite? Just share it with us via comment and let us know!