Top 10 Google Wave Gadgets
Google Wave probably was the hottest topic of 2009 in the web 2.0 apart from Nexus One. However Mountain View Company rolled out about 100,000 invites initially and people are still waiting for Google Wave to pop up on their accounts. And from the people who have used it – some have criticized it and some praised it as well. Well, we would chuck why people might not like it, but let's look at how Google Wave could prove productive for users.  For those who don't know, Google Wave is a real-time communication platform. It combines aspects of email, instant messaging, wikis, web chat, social networking, and project management to build one elegant, in-browser communication client. You can bring a group of friends or business partners together to discuss how your day has been or share files.
Some reasons why one may love Google Wave is because it has innovative interface, one can convince a lot of people to contribute, it is neat, clean, simple and free to use and of course it is a real-time collaboration, which any tech savvy would love. But the best thing about Google Wave is that you will find pretty good amount of useful Gadgets, Robots and Extensions that might prove great to users in some way or the other. Here is the complete list of Google Wave extensions from which Honeytechblog has pulled out Top 10 Google Wave Gadgets, which are not only useful but is also fun to stick with them. Before that you can learn how to insert Gadget into New Wave.
10 Best Google Wave Gadgets
Embed a Picasa/Flickr photo album into a wave.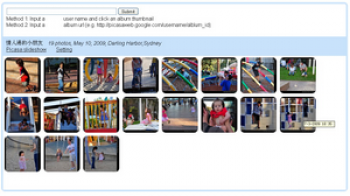 A voice recording/messaging/sharing system. A new way to share greetings, thoughts and brainstormings with real voice communication. Shows tabs, flash integration, identifying the current viewer and customizing the gadget accordingly (between Host and non-host, giving the host more options), Shows retrieving participant information (name) dynamically, shows communication via postMessage to/from external page in iframe, use of set/get state to dynamically update everyone's message list in realtime, shows the use of persistent data through gadget's prefs.
Are you frustrated trying to plan a meeting or event with your colleagues and friends? Is it difficult to agree on a common time? Do it simply using "Waveplan". Waveplan helps you to coordinate multi-participant schedules and make decisions in an intuitive manner.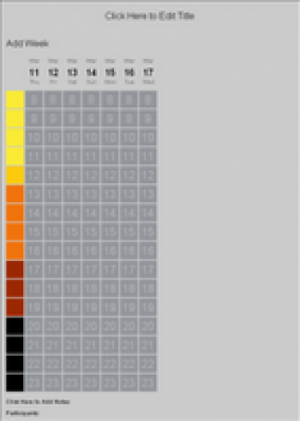 A Mindmap gadget which allows for collaborative editing of hierarchical data and ideas, including icons, import and export to freemind, voting and drag & drop.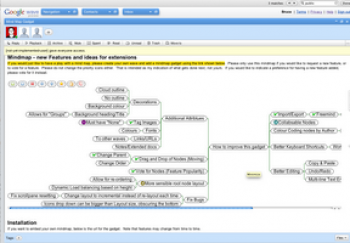 Multi-player collaborative sudoku gadget.
A simple brainstroming tool to collaborate on an idea tree. Participants can add, edit and move nodes. Stores participant actions in the State object as JSON strings which contain labels, relations with parent nodes, etc. Draws nodes using CANVAS.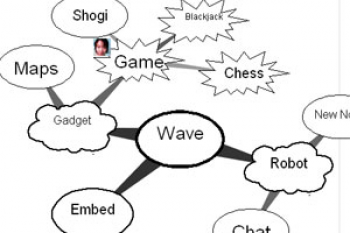 Search YouTube, preview videos and add them to your wave.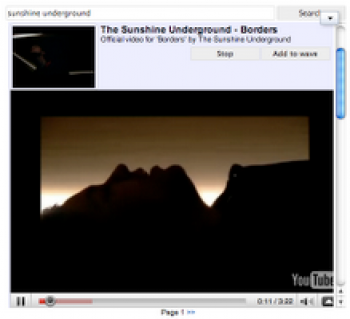 Search and share google news in real time with your friends. You can search in private mode as well.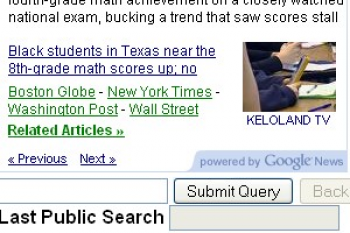 A gadget that allows you to upload your profile to wave. You can then add new participants so they know who you are. This gadget also uses facebook connect so it will fill in some details automatically, publish posts on your wall when you update your details and automatically update your comment every time you visit the gadget. For more information visit here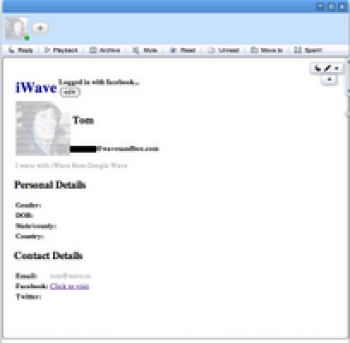 A gadget to collaboratively browse twitter streams.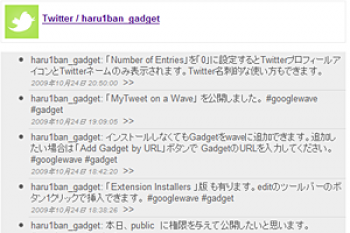 Bonus
Participant can share their birth dates amongst friends. used javascript. Wave Embedded (For Wave User): http://www.voizle.com/wave.vz?name=Birthdate.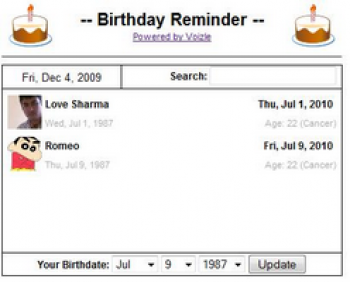 Which is your favorite Google Wave Gadget? If there is any other productive or fun gadget exist then we would love to hear from you.  So do let us know via comments!