10 Latest Google Chrome Extensions
Google Chrome has truly come a very long way since its inception. Today Chrome is several times faster, boasts loads of new features and also entering in competition with Firefox when it comes to Extensions. Chrome came up with the idea of extensions in late last year, which was the most wanted feature by users. Many users are still afraid to switch from Firefox to Chrome because of less add-on comparatively. But it goes without saying that ever since Chrome introduced extension support, its users are as eager as anyone to add new features to the browser. Now when the Google Chrome extension is more than 6 months old and is growing steadily it would be a nice idea to review which add-on are more popular among users. With that in mind, honeytechblog did a latest review (to date) on Top 10 Google Chrome Extensions.
1. Adblock
1,208,268 users – Weekly installs: 116,962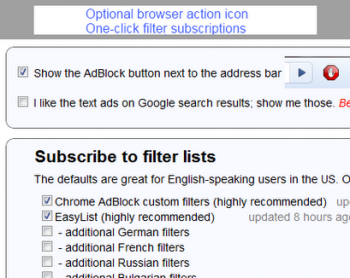 Your favorite feature in Firefox finally comes to Chrome!  Block all advertisements on all web pages.  Your browser is automatically updated with additions to the filter: just click Install, then visit your favorite website and see the ads disappear.
650,543 users – Weekly installs: 47,547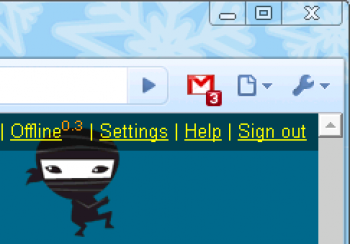 Displays the number of unread messages in your Google Mail inbox. You can also click the button to open your inbox
3. IE Tab
486,512 users – Weekly installs: 41,069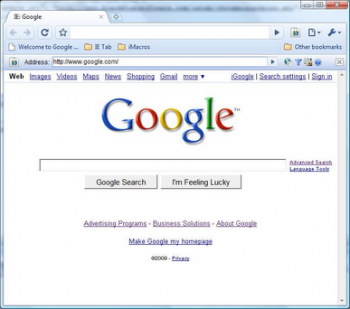 Use Internet Explorer to display web pages in a Chrome tab. Some sites can only be displayed using IE, and with this extension you can now see those sites without leaving Chrome. Great for web developers who want to test the IE rendering engine, users who use sites with ActiveX controls, and users who want to use the explorer view for local files (i.e. file:// URLs).
449,444 users – Weekly installs: 38,395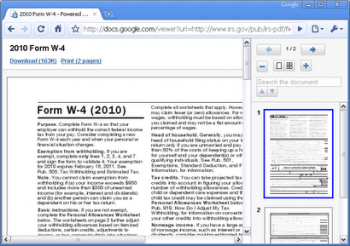 Automatically previews pdfs, powerpoint presentations, and other documents in Google Docs Viewer.
395,484 users – Weekly installs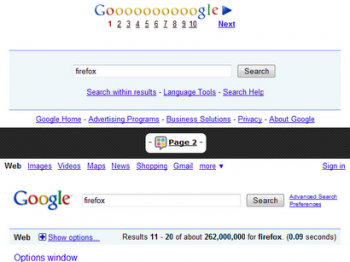 Save time and enhance your productivity! Get quick definitions, auto-load next pages, search faster, and more. FastestChrome is easy to use. Simply look at the previews to the right. All features are configurable via options.
407,320 users – Weekly installs: 32,652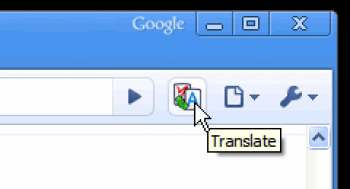 This extension translates entire webpages into a language of your choice with one click. This extension adds a button to your browser toolbar. Click the translate icon whenever you want to translate the page you're visiting. The extension also automatically detects if the language of a page you're on is different from the language you're using for your Google Chrome interface. If it is, a banner appears at the top of the page. Click the Translate button in the banner to have all the text on the page appear in the new language.
387,487 users – Weekly installs: 28,730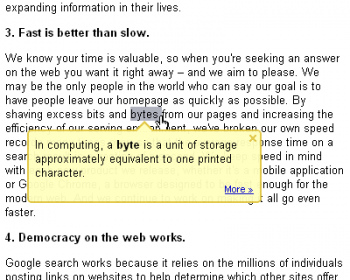 View definitions easily as you browse the web. With this one you can double-click any word to view its definition in a small pop-up bubble. And also view the complete definition of any word or phrase using the address bar dictionary.
8. Downloads
368,746 users – Weekly installs: 39,974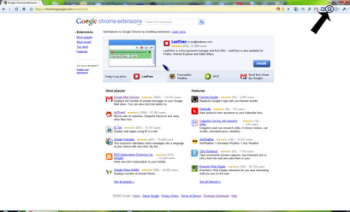 Access the Downloads window directly from the toolbar. Quickly access the downloads window by clicking the icon instead of taking the "long way" (Tools/Downloads). Very useful for those who download a lot.
9. Cooliris
348,990 users – Weekly installs: 37,845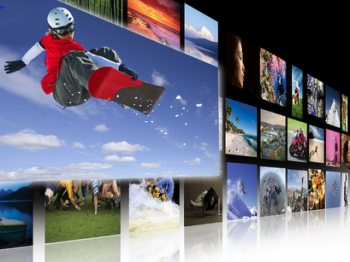 Cooliris transforms your browser into a full-screen 3D Wall for searching, viewing and sharing the Web. This version of Cooliris works on Windows. Linux and Mac versions coming soon. Chrome will display a warning when you install any extension that includes a plugin. The Cooliris extension includes a plugin that requires access to your graphics card in order to render the high-performance 3D Wall.
10. Google Mail Checker Plus
302,429 users – Weekly installs: 23,878

Displays the number of unread messages in your Gmail and Google Apps inbox. Preview mail, read, delete, archive and mark as spam! 10 different icon sets, choose your favorite! Mail preview window, read mail without leaving the current tab. Delete, archive, spam, star and mark as read functionality. Desktop and sound notifications when new mail arrives. Google Apps For Your Domain support and more.
When it comes to Firefox extensions there are two drawbacks, one is hard to pick few best ones from the lot and other drawback is that some of the add-ons are created, but has no use and many are not updated so will not work with latest edition of Firefox. Well, it's not the same in case of Chrome, as it carry less add-ons for now and are of great use.
Easier the compare with the usage numbers. Firefox possess more than two billion add-on downloads to date. The browser is five year old, Chrome's most popular extension is used by 1.1 million people and gets 113,000 plus new downloads every week. The most popular add-on for Firefox gets about 884,000 downloads every week. It has been downloaded by 89 plus million people. So it looks like, scale wise, Chrome still has a lot of catching up to do.