Top 10 Mini Netbooks of 2009
There use to be a time when we believed in "Bigger the Better", today the mantra is "Smaller is Better and Bigger is No More Beautiful". The Nano-technology has brought revolution in people's way of thinking and the same goes with Laptops. Osbourne 1 is no more in our preference list, we want Sony Vaio that fits in our pocket. That's only because mini-laptops are just great and like good things in small packages. Comprising the technology and features of regular size notebook along with ultra portability these smaller size laptops are becoming more and more popular.
However, with market loaded with mini-notebook it becomes tricky for customer to settle on one. Customer get confused on how much portability and battery power that is required or what should be the weight of it? But remember when it comes to mini-laptops everything matters, be it – Operating System, Hard Drive/Software, Keyboard, Screen, Design and Extra features. So, keeping all these features in mind and to assist you decide, here are the top 10 mini-laptops of the year, reviewing their overall features and concluding on which are worth handing over a large sum!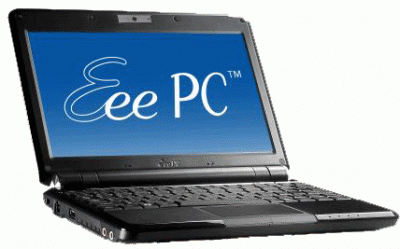 Asus Eee PC 1000H
Asus is on top when customer thinks of buying Netbook. You will find two version of Eee PC 1000H – one is with Lunix and other is based on Windows XP. This sexy piece comprise 10 inch screen that supports 1024×600 resolution which standard in most cases. The Intel Atom processor is evaluation unit offered sufficient processing power in turn you will never have problem when sprinting applications or encoding audio video files. Further you get a decent Netbook package that integrates – Card Reader, Webcam, Hard Disk space of 160 GB, Intel GMA 950 Graphics, RAM of 1024 MB, and best of all you get a battery life of 5 hours and weights on 3.2lbs of course including 6 cell batteries.
Pros
Excellent battery life
Larger multi-touch trackpad
Matte screen
Cons
Bulky to carry
Speaker Volume is Low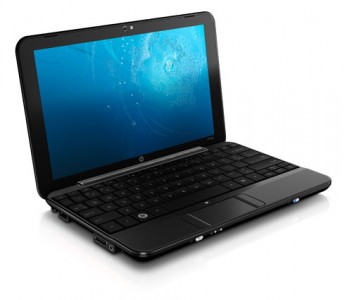 Small, thin and lightweight is all HP MINI 1000. The operating system supports Windows XP Linux (Ubuntu). The screen is basic of 8.9 and could be upgraded to 10.2 inches supporting the standard 1024×600 resolution. The highlight of HP MINI 1000 is the glossy finish that makes the machine look fantastic. Other features of this sleeky Netbook includes – 1.6GHz Atom N270, Memory of 1 or 2GB RAM, 60GB Hard Drive Storage, Intel Integrated Graphics, 3 hours of battery life and weights is just about 2.5lbs
Pros
Superb keyboard feel,
Thin and Lightweight
Audio performance is good
Wide Keyboard
Cons
Expansion options are limited
Touch-Pad placement is poor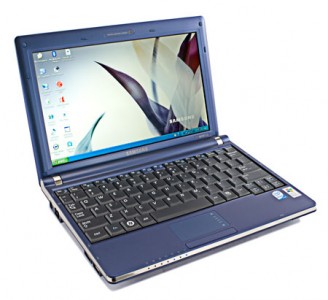 If you believe in first impression is the best impression then Samsung NC 10 is your way. This piece looks more like Lenovo S10 or MSI Wind, yet lacks few features of the latter. With operating system supporting Windows XP and screen of 10.2 inches make the piece great for dong small and powerful tasks. The added features would include – 1.6-GHz Intel Atom processor, 1GB of RAM, 3 USB 2.0, SD card reader, Memory of 1GB, Hard Drive of 160GHz, Integrated GMA 950 for supporting Graphics, Battery life of 5 hours and weights 2.8lbs that makes the machine better than average system.
Pros
Excellent battery life
Almost full sized keyboard
Quality webcam
Cons
No great design
Small touchpad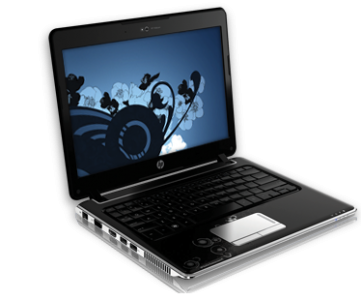 This slick 12.1-inch ultraportable has great performance and style than most of the Netbook. Featuring first time AMD Athlon Neo processor, the HP Pavilion dv2 (dv2z) assures to bridge the gap between low-performance netbooks and expensive ultra-portable notebooks. Operating system supports Windows Vista Home Premium including other features – 1.6GHz AMD Athlon Neo Processor MV-40, 4GB PC2-6400 DDR2 SDRAM 666MHz, Hard Drive of SATA 320GB 5400RPM, For graphics we have ATI Mobility Radeon HD 3410 (512MB), Card reader of 5-in-1, gives you battery life of 3 hours and weights 3.95 lbs.
Pros
First time New AMD Athlon Neo is used
Low-priced for 12 inch piece
Cons
No optical drive
Boring Battery life
Heavy in weight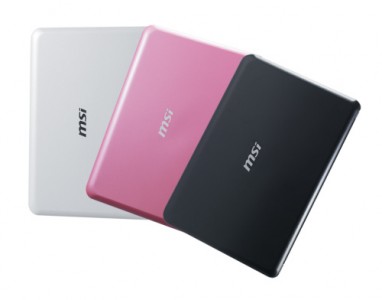 MSI Wind is among the best mini laptops so far because it is comfortable to use and has good display as well. This 2.6-pound system boasts a fairly large 10-inch screen and a full-size keyboard and Intel's zippy new 1.6-GHz Atom processor. Other features of MSI Wind comprise – 1GB 667MHz DDR2 Memory, Hard Drive SATA of 80GB 2.5″. Plus, the MSI Wind lasts more than 5 hours on a charge and weights is about 2lbs.
Pros
Excellent battery life
Comfortable Keyboard
Boot time is fast
Handy to carry
Cons
Single bar mouse button
Wireless inputs are below average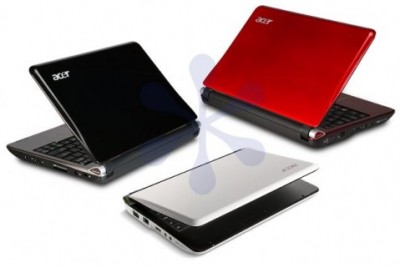 Acer Aspire One
Acer Aspire One has all quality to be a market leader in the world of Mini-Laps. This one is extremely attractive 8.9-inch, 1,024×600-pixel display is a good one and has operating system of Windows XP or a custom-built Linux Linpus operating system. Performance goes standard with 1.6GHz N270 Atom CPU, and the other usual features would be – Hard Disk of 160GB, SD Card Slot, 512MB of RAM, 02.11b Wi-Fi, 10/100 Ethernet, Bluetooth, 3 USB ports, plus individual mic and headphone ports. Battery will help 2 hours and weights 950gm / 33.5 oz.
Pros
Amazing Performance
Built-in 3G modem
Fast-booting operating system
Cons
Poor Battery Life
Trackpad button layout isn't standard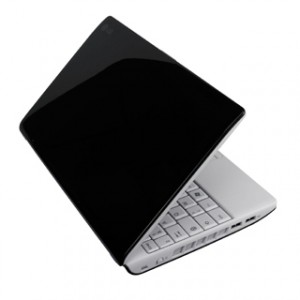 LG X110
The X110 is a trendy Netbook from LG offering you stylish portability and awesome optional 3G wireless for internet access. This 10 inch LED backlit system has pink, white, and black color to choose from according to your personality. The operating system supports Windows XP and a standard Intel Atom 1.6GHz processor. Some other exciting features would include – 60GBGB 5400 RPM SATA Hard Drive, 1GB of DDR2 RAM (667MHz) non-upgradable, 3 USB 2.0, 1 VGA monitor out, headphone/mic jack, SD card reader (SDHC compatible), Ethernet 10/100, 802.11b/g, Bluetooth, Battery life is around 2 hours and weights 2lbs.
Pros
3G Modem
Great Design
Color Option
Cons
You might spare battery
Internal access to components cannot be upgraded without access panels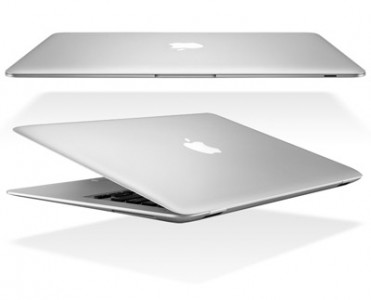 Apple Macbook Air is one of the biggest that is 13.3-inch in the Netbook field. Yet it's extremely thin and light, perfect for people traveling often. Intel Core 2 Duo carries sufficient processing power that many fails to offer with Atom. Operating system is Mac OS x and Window Vista Ultimate. This incredible thin Net comes with features – Intel Core 2 Duo P7500 1.6GHz, 2GB 667MHz DDR2 SDRAM, 80GB 4200rpm parallel ATA hard disk drive, Intel GMA X3100 graphics, iSight webcam, 802.11a/b/g/n, battery life is 2.5 hours and weight of 4.5lbs.
Pros
Thin and light weight
New trackpad gesture controls is useful option
Remote Optical Drive is impressive
Cons
Slower than MacBooks
Battery cannot be replaced by user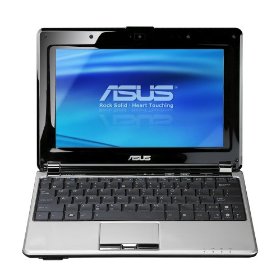 Asus N10J-A1 is just like any other Netbook which is small, lightweight and portable. 3D graphics chip is a feature that makes Asus N10J-A1 stands out. We have always seen gamer needs to sacrifice when it comes to portability and upgrading factors, so now we have dedicated graphics chip that is relatively powerful GeForce 9300. Screen is 10.2 inch and operating system is Windows Vista Home Premium / Windows XP.  Other features are similar to standard Netbooks including – 1.6GHz Intel Atom N270, Memory of 1GB, 533MHZ DDR2, hard drive of 160GB 5,400RPM, Battery life is 4 hours and it weights 3.5lbs.
Pros
3D Graphic Chip
Excellent battery life
HDMI port and ExpressCard slot are added benefit
Cons
Low screen resolution
Atom CPU may not be ideal for gamer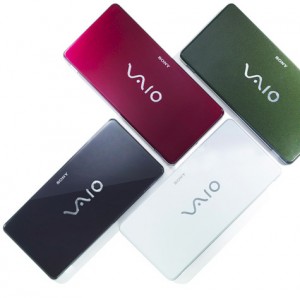 Sony is well-known for its creativity and building unique devices and Sony Vaio P series is no exception. In P Series you have VGN-P11Z, then the more business-focused VGN-P19WN/Q and a faster VGN-P19VN/Q to make a best choice for yourself. First two includes 1.33GHz Intel Atom processor and 60GB hard drive and business model is in black with Vista Business Installed also comprising a port expander that adds Ethernet and VGA video out. All P-series notebooks has 2GB of RAM, an 8-inch ultra-wide 1600×768 glossy screen, and a port complement of two USB and a headphone socket. You will get webcam with mic, and two card slots – one for an SD Card, the other for Sony's Memory Stick Battery life is about 2 hours and weights about 638g that makes VAIO P an extremely lightweight proposition.
Pros
Sexy design
Ultra thin and lightweight
Cons
Keyboard has tiny keys
No option for side grade to Window XP
These mini laptops are just awesome to work around. Not only have they featured of portability but also very fast and easy on our pockets. In fact, you are not compromising on quality for price and many features of Netbook can be easily upgraded by just spending some extra bucks. I think the future of computers lies in these mini Netbook and as the time passes would see more and more people having them.