Top 10 Open Source And Freeware Digital Photo Software
Although there is no precise alternative to Adobe Photoshop, we still have few outstanding digital photo software that does not take millions of tools to edit a snap. These software are promising and no carp designed for people wanting to organize and share their precious photos without much of editing. Apart from the feature of browse, edit and share, you are also allowed to list your image with keywords, tags, categories and descriptions. You are free to do pixel-level editing with Adobe Photoshop and not mostly with these tools, however remember one-click correction with photo sharing features is what an ordinary photographer would look for. So to locate such excellent software, honeytechblog has compiled top 10 open source and freeware digital photo software for you.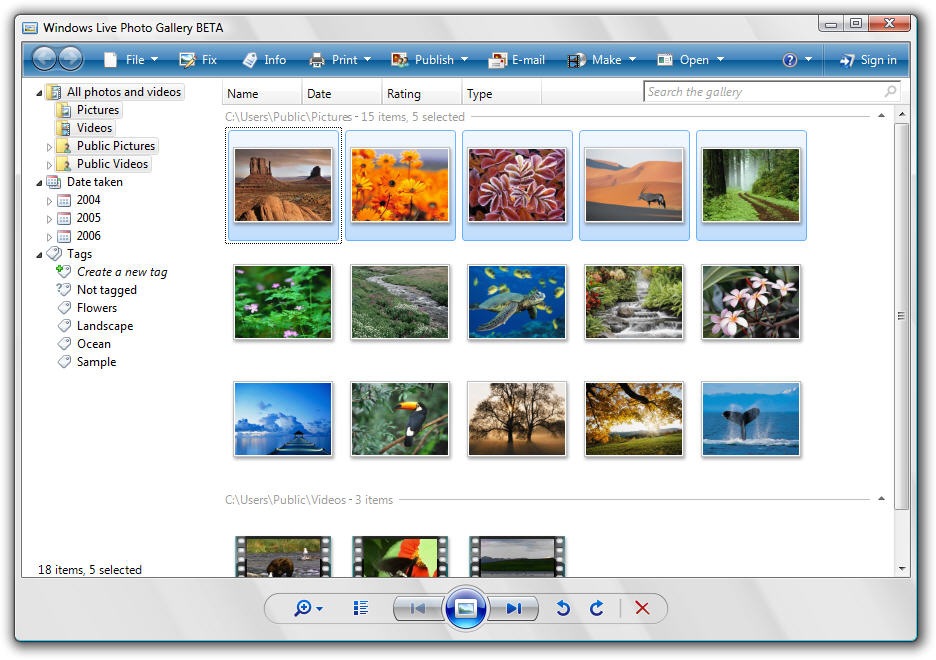 1. Windows Live Photo Gallery –
This is excellent software helping you get your photos and videos from your camera to computer. It allows you to locate your favorite photos and share them with anybody you wish. Editing features come up with adjust exposure, color, or detail by hand, or use auto adjust. You can even create amazing panoramas—Photo Gallery stitches several photos together in just one click. Browsing by date, caption and tagging people are some of the cool feature you would like to check out.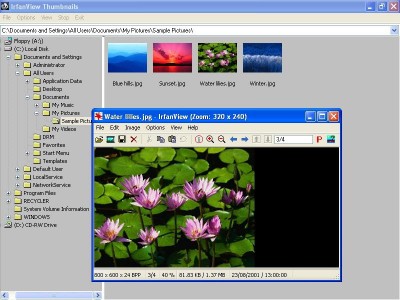 2. IrfanView –
IrfanView is a very fast, small, compact and innovative tool designed graphic viewer that goes well with Windows 9x, ME, NT, 2000, XP, 2003, 2008, Vista, Windows 7. This is extremely simple tool for beginners and also for powerful experts. Some of the exciting features would include, supports almost all file format, file search, toolbar skin option, Cut/crop, IPTC editing, Lossless JPG rotation, loads of plugins, Capturing, hotkeys and much more worth giving a look.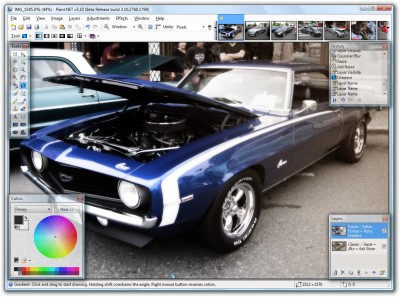 3. Paint.NET –
This tool was actually intended to be an alternative to Microsoft Paint, but soon with its highlighting features it ruled and become one of the best tool helping the image to crop, rotate, adjust colors, resize, make collages and many more. Every feature and user interface element was designed to be immediately intuitive and quickly learnable without assistance. You would love to check out their special effect that offers everything from blurring, sharpening, red-eye removal, distortion, noise, and embossing are included. Also included is our unique 3D Rotate/Zoom effect that makes it very easy to add perspective and tilting.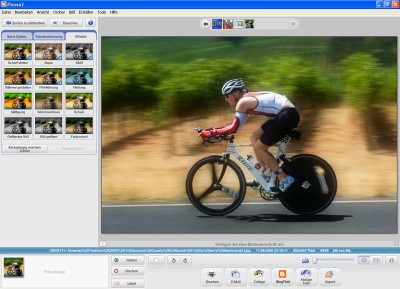 4. Picasa –
Picasa is free photo editing software from Google that makes your pictures look great. Sharing your best photos with friends and family is as easy as pressing a button. Together, Picasa & Picasa Web Albums make it easy for you to organize and edit your digital photos, then create online albums to share with friends, family & the world. Some of the exciting features would include, edit to perfection, get organized, be creative, add places, and simple sharing. The feature I love the most is that the Web Album allows you to post your photos online.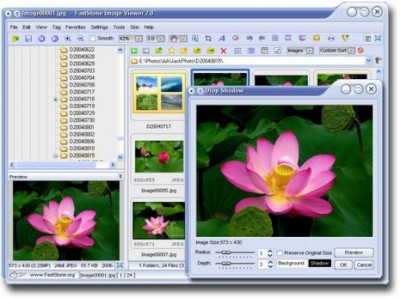 FastStone Image Viewer is a fast, stable, user-friendly image converter, editor and browser. It does carry amazing array of features, which includes image viewing, comparison, cropping, managing, red-eye removal, renaming, add texts, watermarks, emailing, border effects, color adjustments and many more. Read our review on FastStone Image Viewer.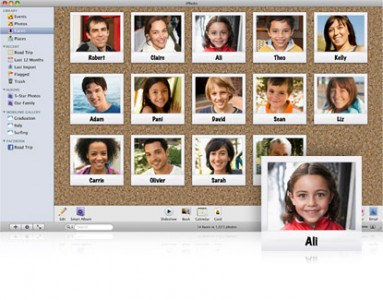 6. Apple iPhoto –
iPhoto makes managing your photos as easy as taking them. It helps you organize your photos so you can find them fast. Edit them so they look their best. And share them with your friends and family. Further iPhoto gives you more ways to keep track of your photos by organizing them according to who's in your pictures, where you took them, and when you took them. Places to go, event to remember and experiment with effects are some of the cool features you must have a look.
7. XnView –
XnView is a fast multi-format graphics browser, viewer, and converter. It can read more than 400 file formats, e.g. GIF, BMP, JPEG, PNG, TARGA, multipage TIFF, camera RAW, JPEG 2000, MPEG, AVI, Quicktime. EXIF & IPTC metadata are also supported. The image viewer has an Explorer-like browser that allows quick and simple browsing of directory contents. XnView supports red eye correction, crops and transforms JPEG images losslessly, generates HTML pages and contact sheets, and provides batch conversion and batch renaming. Slide shows with transitions effects, screen capturing, WIA & TWAIN support (scanner & digital cameras), image comparison, file operations.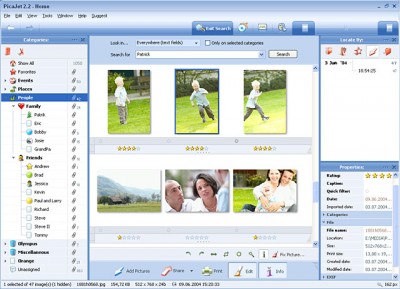 8. PicaJet Photo Organizer –
PicaJet Photo Organizer helps you automatically manage 1000s of digital photos in seconds. It's impossible to list here all the features that PicaJet photo organizer has. Photo indexing is faster than in other competitive products. PicaJet allows you to selectively index folders or files at any time, review and edit photos as desired, without pigeonholing you into an awkward interface structure.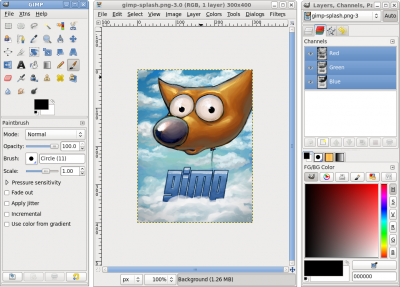 9. GIMP –
GIMP (GNU Image Manipulation Program) is a nice distributed piece of software suitable for such tasks as photo retouching, image composition, and image authoring. It is a powerful piece of software with capabilities not found in any other free software product. It can be used as a simple paint program, an expert-quality photo-retouching program, an online batch-processing system, a mass production image renderer, or an image-format converter. GIMP is modular, expandable, and extensible. It is designed to be augmented with plug-ins and extensions to do just about anything.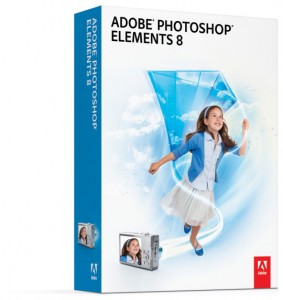 10. Adobe Photoshop Elements 8 – (Its a shareware)
Adobe Photoshop Elements 8 software combines power and simplicity so you can make your photos look extraordinary, share your life stories in unique print creations and web experiences, and easily manage and protect all your photos and video clips. Exciting features of this software would include, Recompose photos to any size — without distortion, Easily manage everything from one convenient place, Quickly find your best photos, and many more.
These are only some of the best available and worth giving a try, do let us know your favorites via comments!