Top 10 Productivity applications
There are two ways of doing any work, 1.Simple and Traditional way which need lot of time and resources  and 2.Optimized way with the help of specified tools. This post is dedicated for the people who wants to increase their working productivity and in search of way to fulfill their requirements.
I like this quote
Productivity is never an accident. It is always the result of a commitment to excellence, intelligent planning, and focused effort.
The top 10 applications discussed here are into very daily use, these utilities can make your life worthy and easier.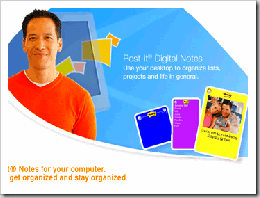 Post-it Digital Notes are easy, intuitive, and packed with features to get you organized. So you can make lists and reminders, key-code them with colors and photos, sort them by category, and set alarms to remind yourself of projects and appointments.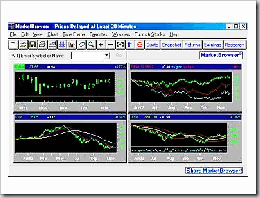 Almost every one shakes from the effects of the market and eagerly waiting for the market updates. MarketBrowser brings the world class charting on your computer in seconds. It helps in quickly checking the portfolio performance with the at-a-glance toolbar. Track every stock, mutual fund or an index. Quickly run studies like moving averages, spreads and oscillators. Chart and manipulate economic data. They says that
The 12-window investing software makes charting funds and stock quotes easy. It's perfect for at work and at home stock market monitoring.
3.Amortization Schedule for Excel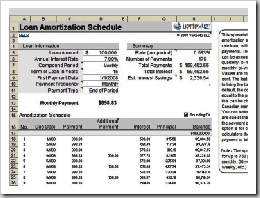 Amortization Schedule for Excel spreadsheet can easily creates an amortization schedule or payment schedule for a fixed-rate loan, with optional extra payments. within this application the payment frequency can be annual, semi-annual, quarterly, bi-monthly, monthly, semi-monthly, bi-weekly, or weekly.
4.Debt Reduction Calculator for Excel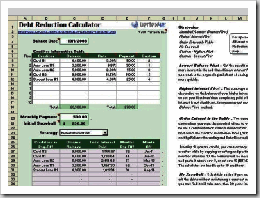 The Debt Reduction Calculator spreadsheet for Microsoft Excel helps you plan how to cut credit card debt, auto loans, student loans, and other debts. The spreadsheet lets you choose from various debt reduction strategies, including the popular debt snowball strategy (paying the lowest balance first) and the highest interest first strategy. Easily print a debt snowball payment schedule to help you keep track of your progress. The Snowball Growth Chart lets you visualize how your snowball grows over time as you wipe out your debts. Version 1.2 includes templates for OpenOffice.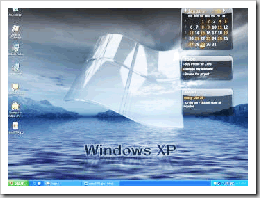 Desktop iCalendar Lite is a free desktop calendar for windows. It allows you to manage your events, to-do list on desktop. It allows subscribing public Google Calendar, such as holidays, election or NBA. It is full customizable. A build in skin editor makes it easy to set the skin by your own taste. Desktop iCalendar is full compatible with iCalendar standard, and can work with the calendars created by Thunderbird Lightning, Sunbird.
6.WinCalendar for Windows, Word & Excel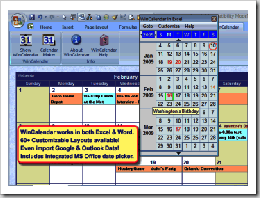 Planning and scheduling is quite important task that reflects the proper management of the life. WinCalendar is dedicated for use in planning and scheduling purposes. It has built-in holidays for 10 countries and even works stand-alone as a desktop calendar. It have the supports of over 100 different calendar layouts. Moreover it can also be used as a graphical fertility calculator and ovulation predictor.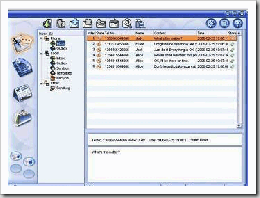 Now a days we have more than one mobile phones and it is very hard to manage them together with your computer. MobTime Cell Phone Manager is easy-to-use PC software that helps manage your mobile phone via data cable, IrDA, or Bluetooth dongle. The best part of this software is that it supports most famous mobile phones of Nokia, Samsung, Sony Ericsson, Motorola, LG, and Siemens. They itself says that
With the software, you can manage contacts, calendars, and messages, send and receive messages, chat via messages like MSN and Skype, create own logos and ring tones, manage other multimedia files, such as MP3, photos, E-books, and video, install Java games and applications, synchronize contacts and calendars with Outlook and Outlook Express, access Internet via GPRS connection. Check if your phone is supported at the developer's Web site.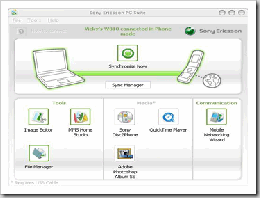 I think you all known with the term PC Suite.It is basically an application that connect your mobile with the computer and provides the data exchange between them.  Before going further you have an option of Nokia Suites , LG PC Suites , USB Drivers for Motorola.
The Sony Ericsson PC Suite connects your phone to your computer and expands the capabilities of your phone.
With PC Suite you can:
Easily Synchronize calendar and contact information on your phone and computer
Easily Transfer data between devices, including music, images and videos
Easily Set up the software to connect your computer to the Internet using your phone as a modem
Easily Create and send text and picture messages.
PC Suite for Smart phone's and business phones also includes:
Email synchronization
Backup additional data
You also have the option of:
Downloading software to your PC and install it on your phone
Downloading and install other languages on your phone.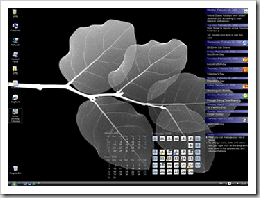 You must notice the sidebar widgets in the windows vista, it lacks some features. Active Desktop Calendar is a fully customizable calendar with notes, tasks, alarms and contacts provides seamless integration and interactivity with the desktop background. It provides you with an option of organizing data in color coded layers and share them in a local network with your friends. It also patch with the Outlook and fetch the appointments/tasks on the desktop and offers integration with Google calendars and web based ICS files.
The default calculator comes with Microsoft's lacks so many dedicated and advance calculations. Moffsoft FreeCalc don't get you deprived of that, as it is a great replacement for your existing Windows calculator. In a short note it have extra functionality like an option of  printable/savable transaction tape, color schemes , sizable display,  digit groupings, tray icon and other features.
There are many other tools that also counts in the productivity applications but i keep this list short and simple.If you want to know more than you can simply go through Top 20 Free Applications to Increase Your Productivity, 36 Productive Facebook Applications , Top 10 Great Web Based Office Suite Service .
Note:If you thought that some ingredient is missing in this list of utilities then feel free to drop in comments.We will glad to resolve your queries with the help of optimized suggestions and consultation.