10 Sources To Watch NFL Online For Free
Football is the most interesting game among all sports and the thrill moves higher when it is National Football League. The league otherwise known as American Football League consists of thirty-two excellent teams from United States competing. Further divided evenly into two conferences – the American Football Conference (AFC) and National Football Conference (NFC), and each conference has four divisions that have 4 teams each. However, NFL is not only famous in US, but globally there are millions of fans waiting to catch up each game of this sport.
Not everyone gets the privilege to visit the stadium or catch NFL live, but now thanks to the high end technology that is developed, one can watch NFL live online via Internet TV. Today there are various websites that offer free TV over Internet, some may require a piece of software to be installed and other may require you to pay onetime fee. But there are excellent sources available to watch NFL online for free. So to help you with that, Honeytechblog brings you Top 10 sources to watch NFL games live online, hope you enjoy surfing around!
List Of Top 10 Sources To Watch NFL Games Online For Free
Justin.tv allows users to produce and watch live stream video, users are permitted to broadcast unlimited number of videos and watching stream online does not require any registration. Justin.tv's broadcasting and viewing technology is based on Adobe Flash plug-in which is widely available on PC's today and available for many of today's widely-used operating systems. People tune into to JustinTV to catch sports, TV shows and many more so you can use it to watch nfl online.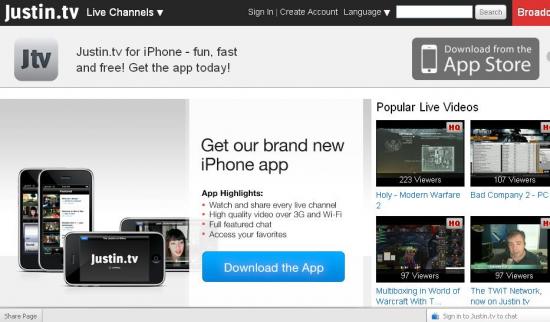 Ustream is another popular website that consists of network of various channels offering a platform for live video streaming of events online. Ustream has over 2,000,000 registered users who generate 1,500,000+ hours of live streamed content per month with over ten million unique hits per month. Users can watch streams live on the website and on the Ustream iPhone application. The website allows users to interact, such as vote in polls, rate, chat etc.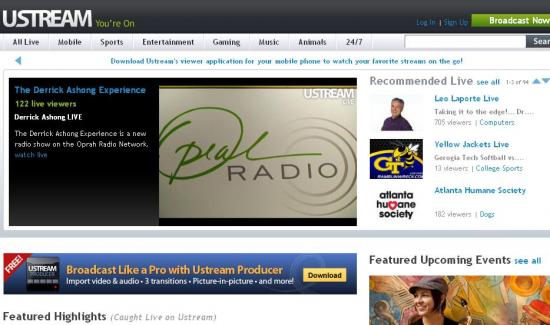 Livestream also known as Mogulus is a well-known live streaming video platform that allows users to view and broadcast video content with only a camera and a computer through the internet. It offers a free ad-supported service and multi-tiered premium services for organizations and media professionals. Livestream is both a virtual television studio and embeddable video player, offering users the opportunity to produce and broadcast Web video in the manner of a television network.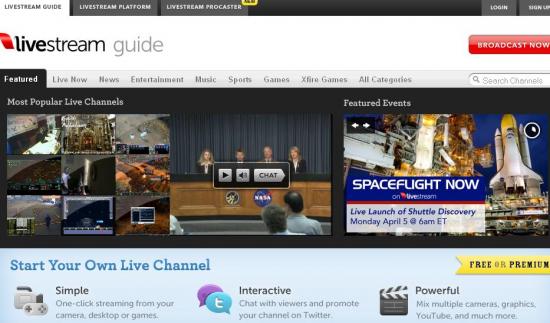 Myp2p
Myp2p is one of the most reliable sources to watch sports online. The site offer live sports schedule for lot of games including NFL, MLB, NHL, NBA, Cricket, Tennis and many more. Apart from that you can watch Live TV channels on your pc, by using their Live TV section. So far all programs are for Windows only; it isn't suitable yet for Mac OSX / Apple. Only Sopcast is available for Linux also.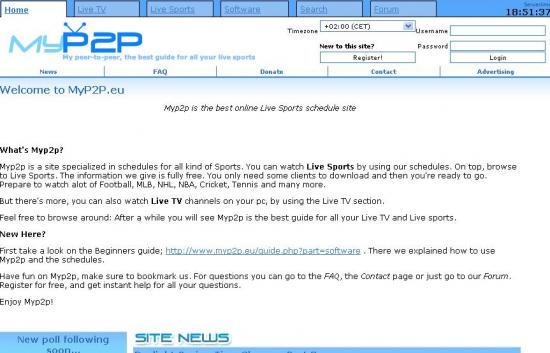 Channelsurfing is an excellent source to watch live NFL, NHL, NBA, CFL, NCAA College Football, NCAA College Baseball, Tennis, Soccer, Rugby, NASCAR and many more. Not just that you get to see cartoon, News, TV shows and many other live stream at channel surfing. All you need to enjoy this fun site is to have Windows Media Player installed on your computer and there you go.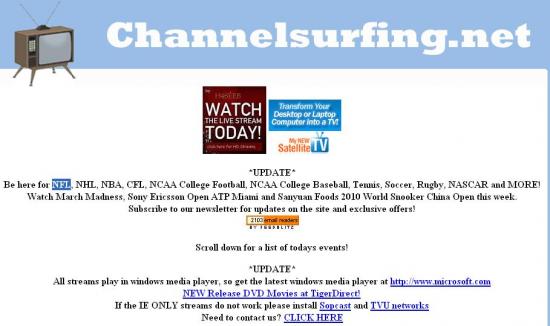 Atdhe is a very clear cut website to access television shows and sports online. You will find two links on the home page "Live Sports" and "Live TV", where you can watch live sports and live TV show respectively. This is absolutely free to access, yet you have a paid service if you wish to go with it.
Find Internet TV is a growing one-stop-shop for locating sites broadcasting video online by providing a feature-rich directory and program Listings for live content. Unlike other sites that search and show video clips on their site, Find Internet TV finds, categorizes, tags, and lists sites that show live and on-demand video. The Find Internet TV directory includes sites broadcasting from all over the world, in different languages, and in different time zones, so it becomes easier for you to locate and watch NFL live online.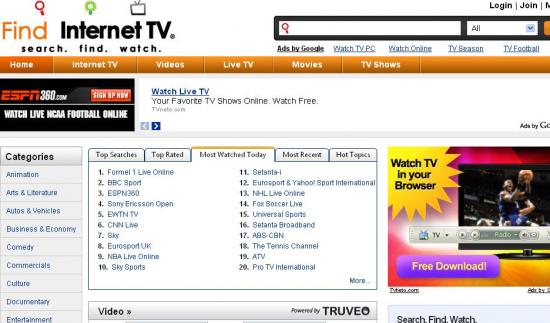 Tvchannelsfree is one of the largest resources of TV channels available on the internet. This one has more than 3,600 online categorized TV Channels from 63+ countries in Europe, North America, Africa, Asia, The Caribbean, Latin America, Middle East. The streams are sorted by category and country. Browse for a television channel directly from a category (General, Music, News, Education, Cartoons, Sport, Entertainment, Movies, Religious, Lifestyle and Shopping) or use the search tv option to find one.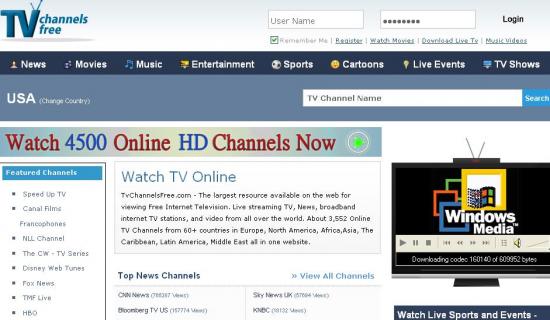 ESPN360.com is a broadband network for watching live sports online in North America, Australia, Brazil, Chile, Middle East and Europe. ESPN360.com allows users to choose from up to 10 live games or events at once. The games and events can be watched on 6 different screens at once. The service allows users to pause, re-wind and fast-forward games and events. You will find schedule for live, upcoming and replay of sports you love to catch up.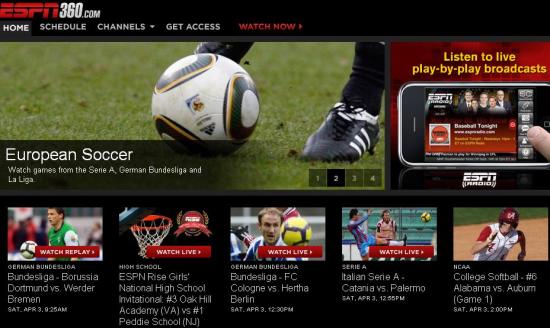 ToolbarTV brings the sports channel directly to your browser. You just need to install a small tool will help you search over the best tv channels for any sport event you want right in your browser. Useful links are updated all the time to keep you informed for the hottest links, news, software, sports and other content from this exciting world of video sharing.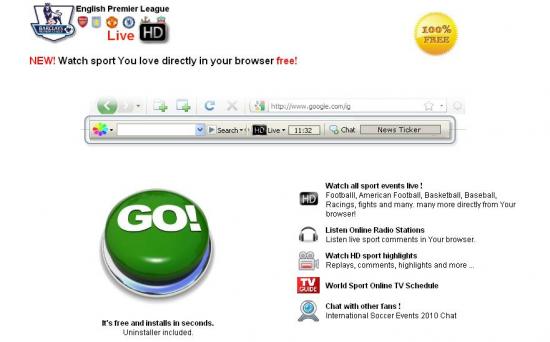 We hope this article was useful and you might also be interested in learning about Top 50 sites to watch free online videos. Do let us know which are the sources you use to watch free NFL online via comment. You can subscribe to our RSS and become a fan on Facebook for more regular updates, Cheers!