Top 10 Websites To Get Royalty Free Images
Google Image Search is one of the top technologies today at Googleplex as it serves millions of users around the world that are looking for appropriate images. That displays the importance of images in each one's life. Especially if you are blogger, web designer or a graphic designer then you highly rely upon new images for day to day work. When you develop a website, the first thing that strikes our mind is to get more views, visitors and incomes. And images help the readers for better understanding of the text content. So generally do Google Image search or may be Yahoo Image search, but at times the result may be disappointing and you might feel like digging the alternative sites too. However, this certainly does not mean that you have shell out dollars to obtain images, there are few excellent royalty-free image sites existing that offer equal quality product at low or no cost. With that in mind, honeytechblog compiles Top 10 websites to get royalty-free images, which can certainly help you getting amazing images.
1. GettyImages
Gettyimages is the leading provider of digital media worldwide, creating and distributing a range of assets – from royalty-free stock photography and editorial images to footage, music and multimedia – that help communicators around the globe tell their stories. Getty Images creates and distributes the world's best and biggest imagery collections, making them available in the most reachable and usable way – 24 hours a day, every day. From contemporary creative imagery to news, sports, entertainment and archival imagery, their products are found each day in the full range of traditional and digital media worldwide.
2. Corbisimages
The Corbis Royalty-Free Collections covers health, nature, sports, and a full range of current, relevant subject matter. Search unlimited-use images at incomparable value. Corbis imagery is packed with power and emotion and includes areas such as business, technology, people, lifestyle, nature, places and backgrounds. It's a library of more than 140,000 images and 264 CDs from which to choose from.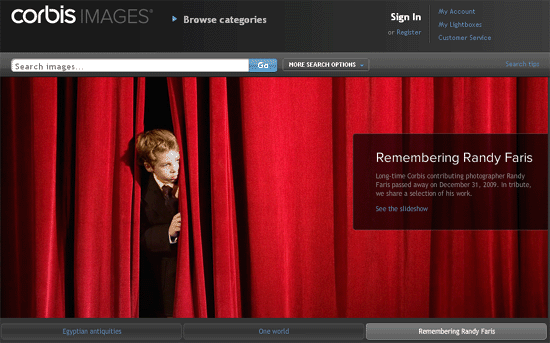 3. iStockphoto
iStockphoto is the internet's original member-generated image and design community. Get easy, affordable inspiration with millions of safe, royalty-free photographs, vector illustrations, video footage, audio tracks and Flash files. The site's photo library contains over 4.5 million stock photos, vector illustrations, Flash files, video footage and audio from over 75,000 artists.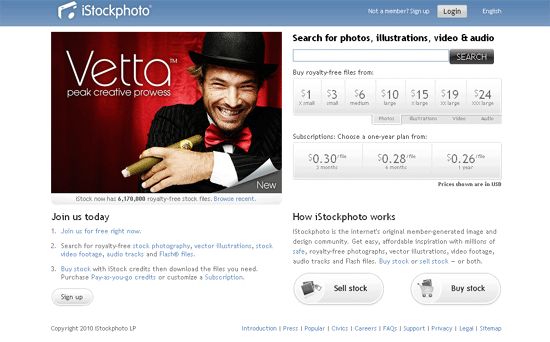 4. Photoxpress
PhotoXpress.com is the world's largest free premier-quality image bank, providing creative professionals a vast and legal image library for both personal and professional use – including Web site design, brochure illustrations, advertisements and editorial illustrations. You get free, high quality, high resolution images and that is up to 10 downloads a day.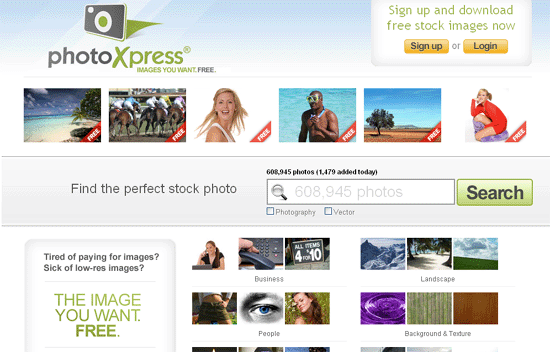 At freedigitalphotos you get thousands of royalty free photos and illustrations for websites, newspapers, magazines, video and TV productions, iPhone applications, PowerPoint presentations, forums, blogs and school work. All photos available there are free for corporate and personal use. Every image is free, with an option to buy high resolution versions for use in print or graphic design. If you are a photographer then you can create a free account to share and sell your photos.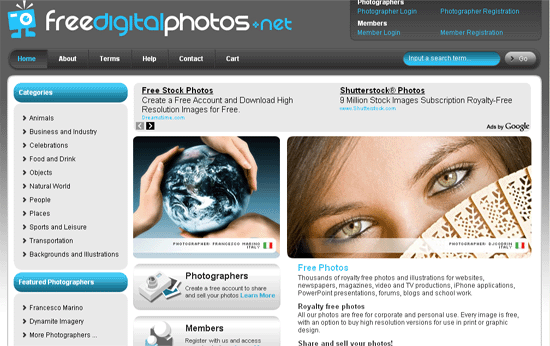 6. Morguefile
Morguefile offers outstanding collection of photos for download. The morguefile contains photographs freely contributed by many artists to be used in creative projects by visitors to the site. Don't forget to check out their top free photo collection, which is indeed worth looking at. The best part of morguefile is that you can download images from the site without even creating an account.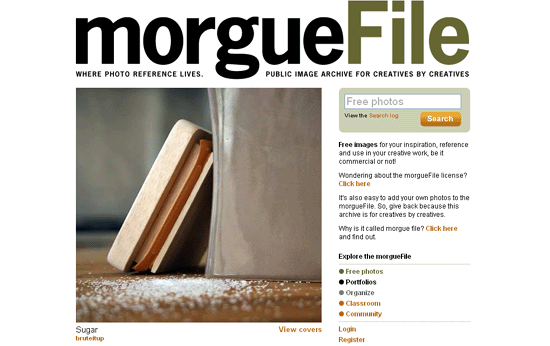 7. Imageafter
Imageafter is a large online free photo collection. You can download and use any image or texture from our site and use it in your own work, either personal or commercial. In the directory you can expect free high resolution images of objects, places, animals, mechanics, insects, signs, circuits and plants etc. All stock photos can be freely downloaded and used in you commercial or personal works. The size of the images range from 1600×1200 to 2560×1920.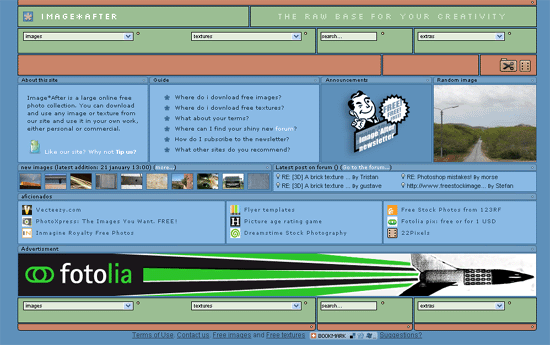 8. Photovaco
Photovaco offers free stock photos with high resolution for both personal and commercial projects. You can use these free photos in websites, video, TV production, forum, blogs, school projects and print medias including newspapers, magazine, books, CD covers. That means you can download, edit and use all photos anywhere and anyhow you like except for abuse.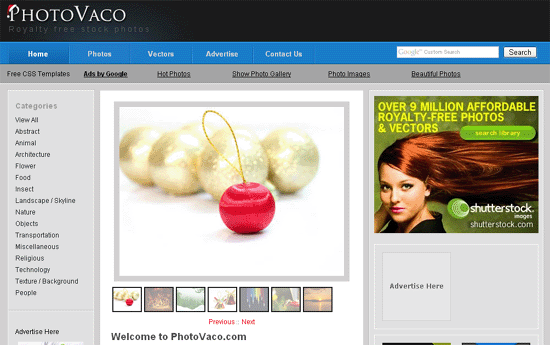 Jupiter Images is one of the leading suppliers of stock photography in the world – with a comprehensive photo library covering royalty free images and stock illustration. You'll find top collections including Ablestock, Comstock and PhotoObjects. Between them, they offer imagery for almost any project, with a wide range of conceptual and lifestyle photography, including everything from holiday photos and sports stock to industrial shots.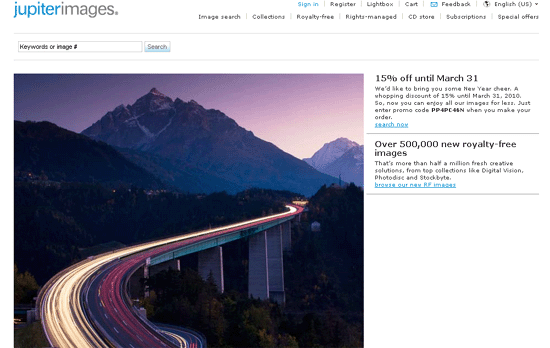 10. Picturesindia
Picturesindia is an Indian site that wishes to provide an enticing and enchanting journey for its viewers by presenting them a collection of royalty free images, encompassing sections of never explored India. This unique collection has all possible intricate details that will surely be a visual treat for its viewers. From images of hotels, monuments and tourist attractions of India to photos of ancient Indian civilization everything is just a click away at Pictures India. Browse through the vast collection of images of India and download these images free of cost for various purposes like advertising, publishing and web designing.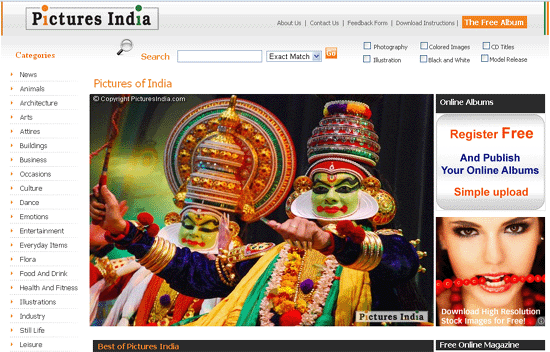 So which is your favorite site to get royalty-free images? Do share those excellent sites with us via comment.