Trill – Twitter Client for Nokia Smart Phones
If you are searching for a dedicated twitter client for your nokia mobile phone then you should stop as there is nothing better than "Trill".  Trill is a twitter client for nokia smart phones and is brought to (nokia) ovi store by India's Spice Labs. With this app you can enjoy things like updating your timeline, responding to friends, browsing the links, tracking tags and it is unlike usual mobile web version (m.twitter.com) of twitter.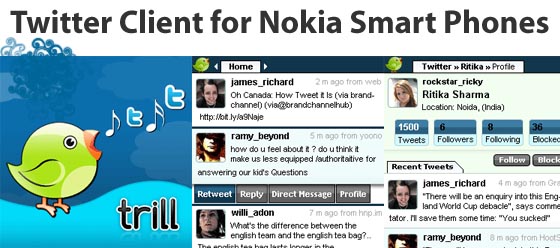 Some of the features of trill are as follows
Posting Tweets
In Line replies, Re-Tweeting .
Monitoring Twitter Time Line, replies & mention user gets on Twitter.
Inline Photo Viewing .
Monitoring Trends.
Browsing links posted in tweets.
Searching the TAGS posted in Tweets
Search and Saved Search Agent
Profile view.
O Auth Support
Intuitive User Interface.
Screenshot of Trill on Nokia Devices
Trill twitter client for Noika N8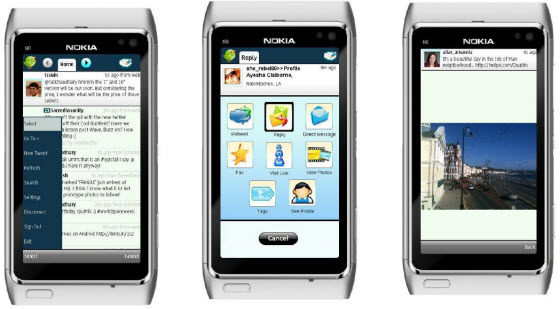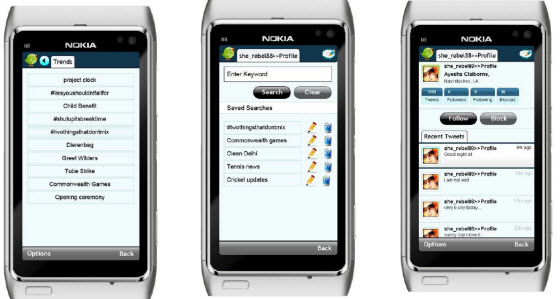 On Noika N95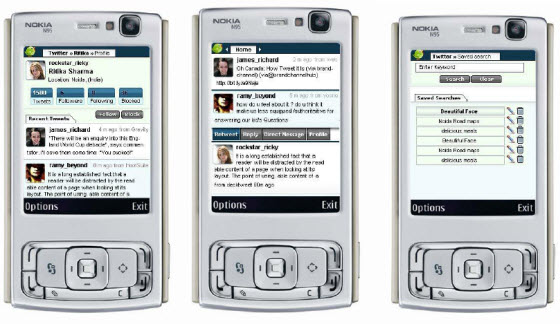 On Noika E63

How to download Trill
You can download the trill from nokia ovi store