Transfer Twitpic Images To Flickr Automatically
If you have the hobby of tweeting photos via twitpic and want to transfer the whole collection into your Flickr account then there is a popular service called Twitpic to Flickr which freely offers to transfer all the images from Twitpic to Flickr.
Twitpic to Flickr synchronize all your photos automatically and upload it automatically from Twitpic to Flickr.
How To Use Twitpic to Flickr
Step1: First click on Twitpictoflickr and simply enter your email address in it as shown below: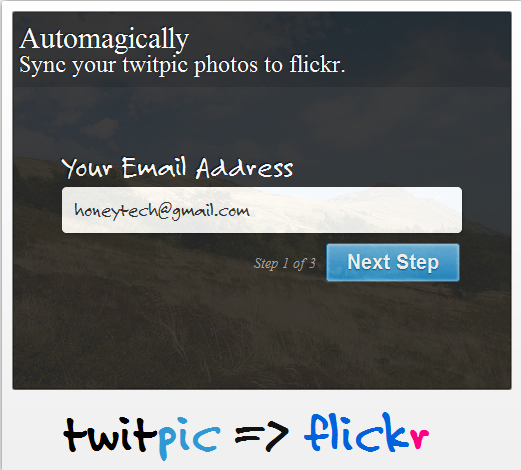 Step2: As soon as you enter you email address, it will ask your Twitpic user-name or Twitter user-name.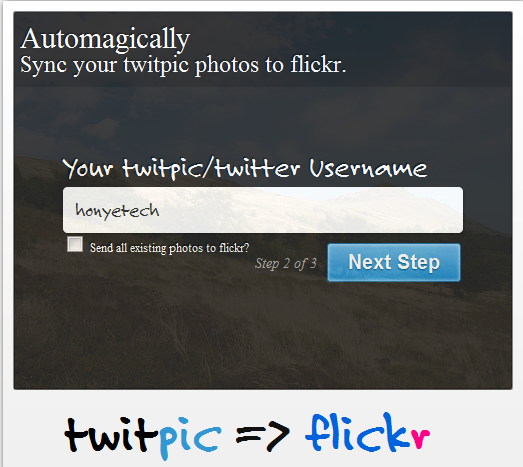 Step3: After providing user-name, you just need to authenticate your Flickr account as shown below: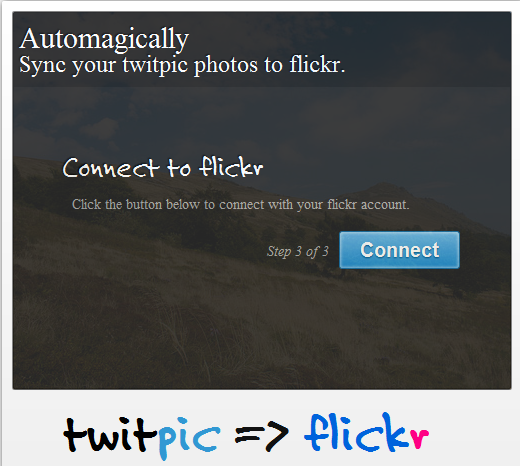 Step4: As soon as you connect your Flickr account you see a confirmation window as shown below: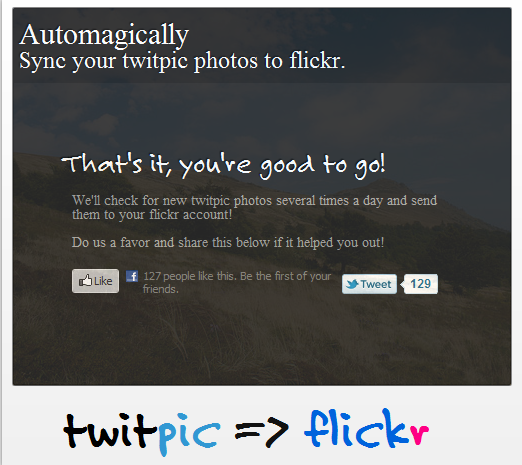 Step5: Now all your previously uploaded photos on twitpic will starts syncing on flickr (you can create separate sets for all your Twitpic images on Flickr).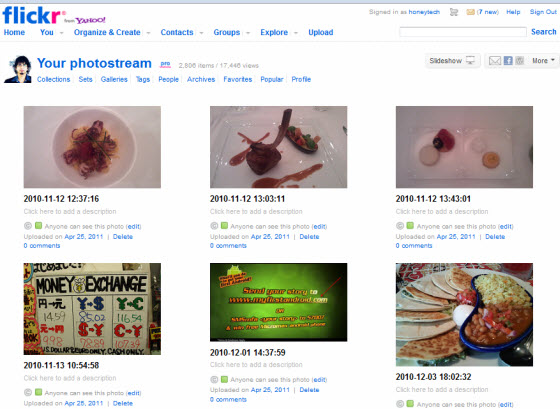 Note: This service will transfer images from Twitpic to Flickr (images on Flickr will be intact unless and until you manually delete them). If you find this service useful, then why not share it with your friends via tweets and Facebook.