How to Upgrade Galaxy S OS to Froyo 2.2
Android FROYO 2.2 update is available for Samsung Galaxy S and it is officially confirmed by Samsung mobile India.  We have already published a post on how to update Samsung Galaxy S firmware and with the help of this post we will guide a step by step process involved in upgrading the OS of Galaxy S.
Note: As the OS can be upgraded through Samsung KIES, make sure you are connected to internet while upgrading the OS.
Step 1: Connect the Galaxy S to the PC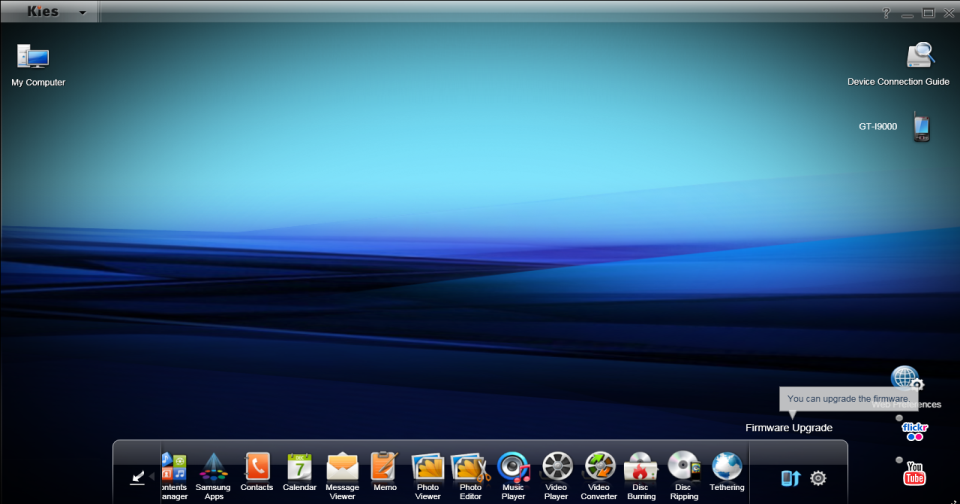 Step 2: Click on the upgrade option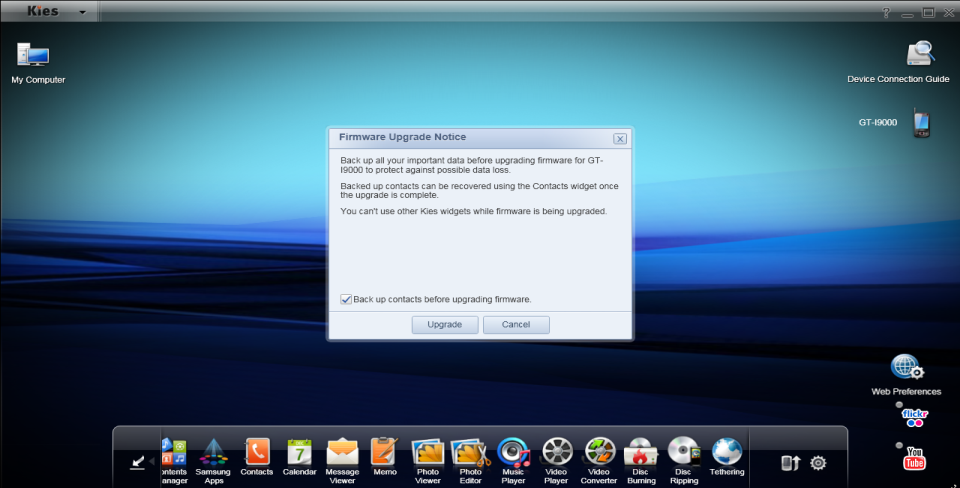 Step 3: Take the backup of the contacts which are on the phone
Step 4: After taking the backup, this window will pop up, click on ok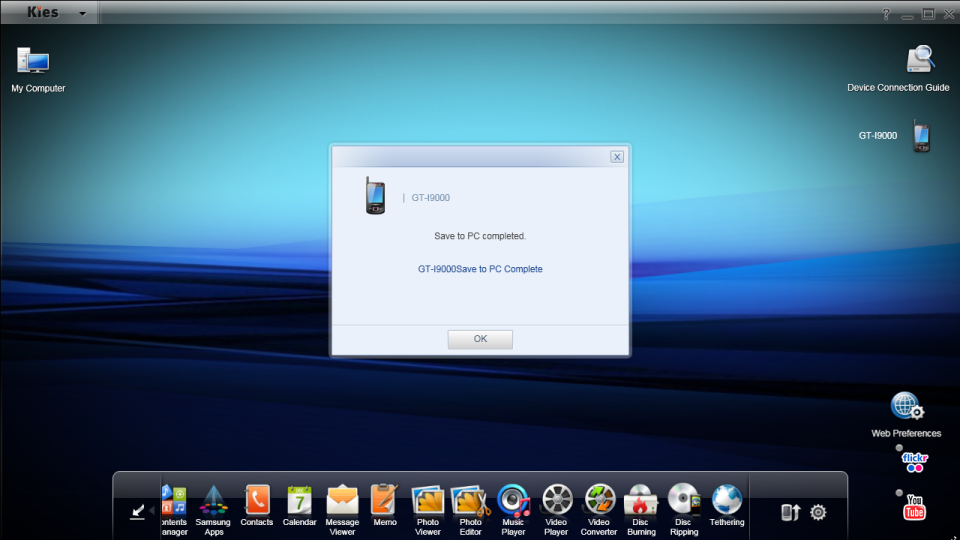 Step 5: Click on upgrade, to upgrade the OS to froyo 2.2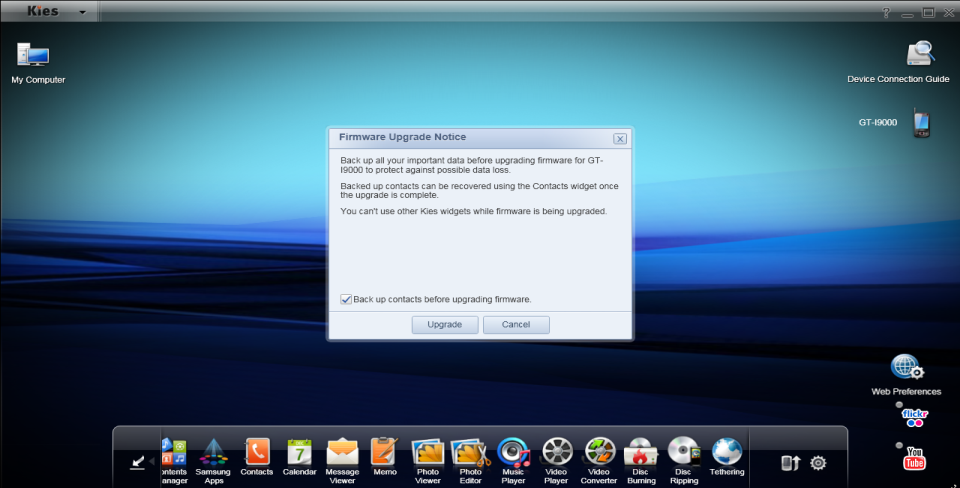 Step 6: Click on the check box, and click on NEXT
Step 7: Select Allow saving and click on NEXT
Step 8: It will start downloading the firmware to the PC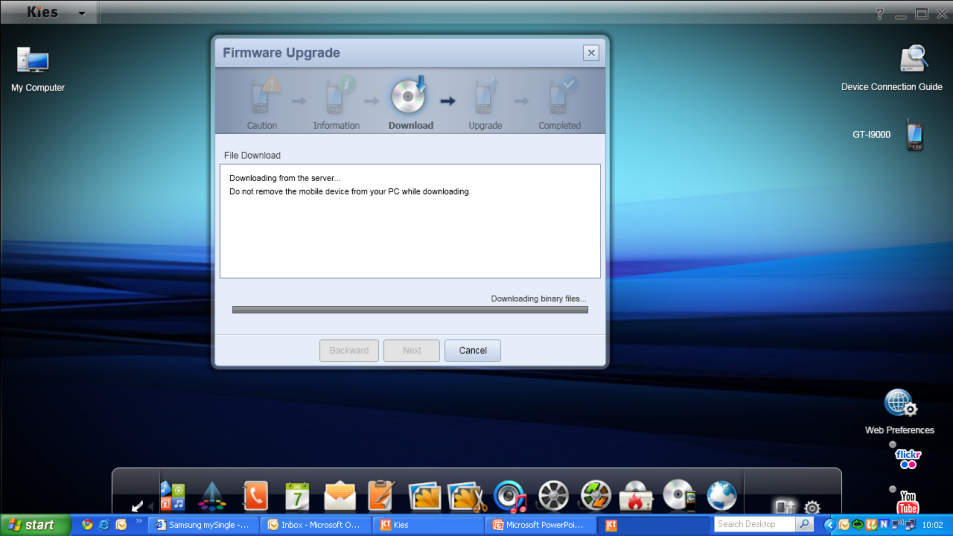 Step 9: It will start upgrading the firmware to the phone, do not remove the phone while it is upgrading the OS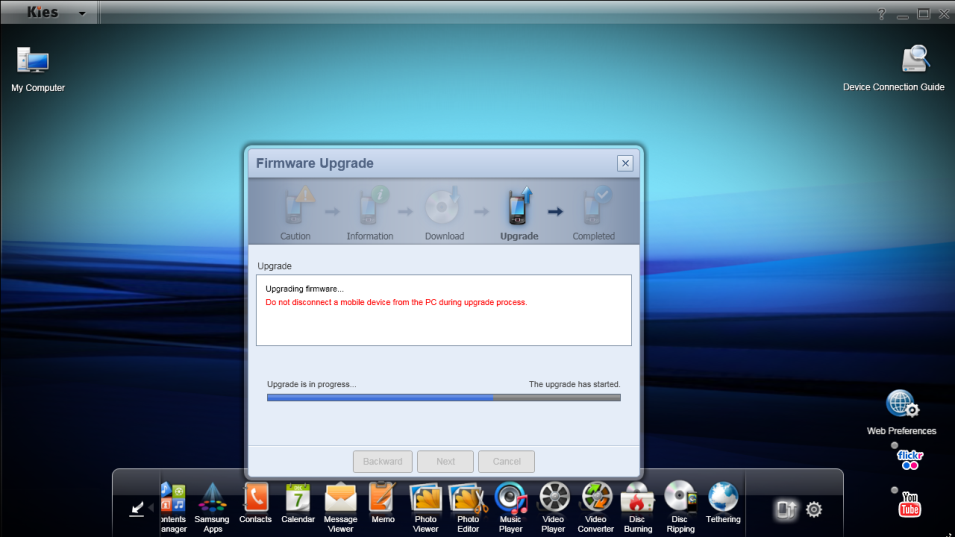 Step 10: After the upgradation it will show you this message, once you see the message your phone is upgraded to the latest version (Android Froyo 2.2)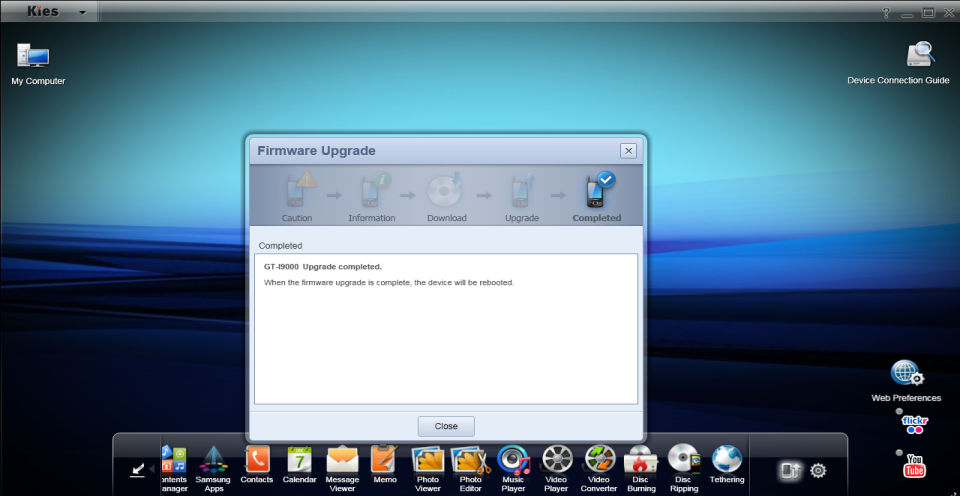 So what do I do if I got stuck at Step 9? The wire came off..and now the phone is a brick, is there anyway to recover it??
right guide to a new users of Galaxy S OS
Updating the mobile OS is a very easy job for them who know the basics of computing and keep connecting their smartphones every now and then but still you published a post thats great as it would help all those people who fall in the category of non computer savy people....cheers to you HONEY.