Upload and Share Files On Twitter Using TwileShare
Already, there are multiple sites which offers you to share file online ( like Rapidshare and MediaUpload). TwileShare is a new site which offer you to share files using Twitter. Shocked? Yes, its true that you can send files using TwileShare and it allows users to upload multiple file formats like PNG, GIF, JPG, DOC or PDF files and you can easily share documents, PDFs and ebooks in no time with your friends.
One thing I do not like about this website, is that it is a invitation only applications. As soon as you get invitation, all you have to do is to sign-in using your Twitter account and get started with uploading files. This website offers you 1GB storage space for storing files.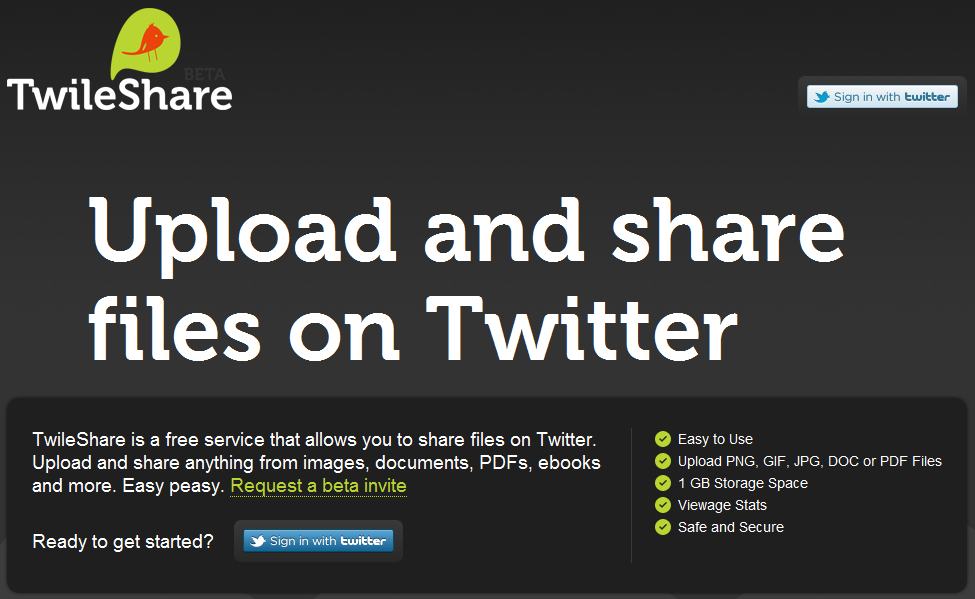 TwileShare is a great app for Twitter which combines power of social networking with Filesharing and easly share files with your friends.